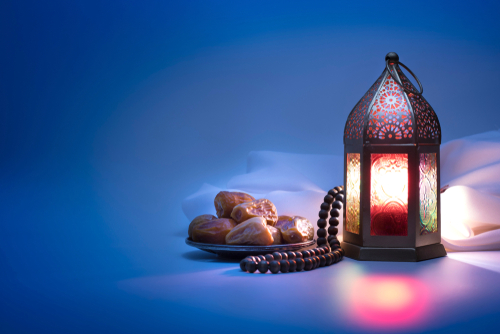 In Islam, there are two key festivals taking place at different times throughout the year – Eid ul-Fitr and Eid ul-Adha. Both celebrations are significant for very different reasons, although there are also some similarities between the two Eids, too.
When is Eid?
As the Holy month of Ramadan swiftly approaches, Eid ul-Fitr 2019 appears on the horizon. Taking place at the end of Ramadan, Eid ul-Fitr brings the month to a close with a festival and celebration. Eid ul-Fitr 2019 is expected to fall on or around Tuesday 4th June, depending on the sighting of the new moon.
Conversely, Eid ul-Adha 2019 still awaits us. This Eid follows the annual Hajj pilgrimage and commemorates the selfless sacrifice made by Prophet Ibrahim (A.S). Eid ul-Adha 2019 is expected to begin on or around Sunday 11th August and conclude on or around Thursday 15th August, also dependent on the sighting of the new moon.
As the Islamic calendar follows the lunar cycle, the exact dates and timings of both Eids are dependent on the sighting of the moon. For more accurate timings, we would recommend consulting with your local Mosque or Imam nearer the time.
The Festival of Eid
Both festivals of Eid have a number of similarities, as well as their own distinct differences which are outlined below.
On both Eids, Muslims will wake early, perform their ablutions and dress in their finest or new clothes to attend Mosque. Here, they will worship and perform Eid salah (prayers) in congregation. The remainder of the festival of both Eids will be taken up with visiting family, friends and loved ones, enjoying delicious food, and giving Eid gifts to the youngest members of the family.
Eid ul-Fitr 2019
Eid ul-Fitr concludes the auspicious month of Ramadan, a blessed time of fasting, prayer, and worship for Muslims all around the world.
Following the Holy month of Ramadan, where Muslims fast between the hours of sunrise and sunset, Eid ul-Fitr brings an end to the fasting and in fact, Muslims are not permitted to fast during Eid ul-Fitr (this includes those required to make up for missed fasts during Ramadan).
However, Eid ul-Fitr is far more than just a cause to celebrate the end of the month of fasting. It is also a great opportunity to thank Allah (SWT) for the gift of strength He gave us throughout Ramadan, allowing us to complete our daily fasts, refrain from sinful or impure thoughts and actions, and allow us greater scope for prayer and worship.
Above all else, this Eid is a time for unity, compassion and togetherness, a time to refresh the mind and soul and strengthen your relationship with your loved ones and with Allah (SWT).
Every eligible Muslim is required to donate a small amount of money as Zakat ul-Fitr (also known as Fitrana) before the commencement of Eid prayers. This donation will provide a meal to someone less fortunate, helping our brothers and sisters around the world enjoy Eid together as the global Ummah.
You can learn more about Eid ul-Fitr here.
Eid ul-Adha 2019
Eid ul-Adha, also known as the Festival of Sacrifice, follows the annual pilgrimage of Hajj (the Fifth Pillar of Islam) and serves to commemorate the ultimate sacrifice made by Prophet Ibrahim (A.S) upon the wishes of Allah (SWT). It is widely considered to be the Holier of the two Eids.
A key component of Eid ul-Adha is Qurbani. This is where Muslims must make a sacrifice (Qurbani) to remember the great sacrifice of Prophet Ibrahim (A.S) and reflect his willingness to give up his beloved son. Prophet Ibrahim (A.S) dreamed that Allah (SWT) appeared to him and ordered him to sacrifice his only son in His name – in his devotion to Allah (SWT), Prophet Ibrahim (A.S) readied himself to sacrifice his son to Allah (SWT) atop Mount Arafat. However, Allah (SWT) intervened and at the last second, spared Prophet Ibrahim's (A.S) beloved son, replacing him with a ram to be sacrificed in his place.
The continued practice of Qurbani serves as a reminder of Prophet Ibrahim's utter devotion to Allah (SWT), reminding today's Muslims of the importance of obedience to Him.
Today, Muslims around the world perform Qurbani during Eid ul-Adha, slaughtering a livestock animal before dividing the meat into three equal parts – one for the individual, another for their family and friends, and the third to those in need.
You can learn more about Qurbani and Eid ul-Adha here.