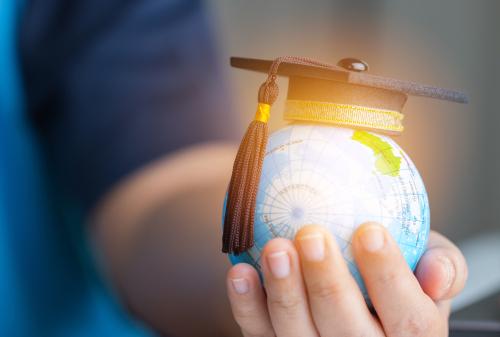 The importance of education is easy to overlook, but without it, would you be where you are today? Education teaches us to read, write and use numbers, yet it can also teach us about our faith, our planet, and the people who inhabit it. Education teaches us right from wrong and praises positive traits like generosity, kindness and humility while encouraging us to grow into the people we have the potential to become.
However, many of us end up taking education for granted, considering it to be a chore rather than a privilege. Sadly, this attitude can prevent us from getting as much as possible from our education, hampering the experience and disrupting the learning that is essential to give us the best possible chance of succeeding as we grow older.
What Education Means Around the World
On the other hand, there are millions of children and young people around the world who would love nothing more than to be given the opportunity to go to school and have an education. These children jump at any chance they get to increase their knowledge and skillset, valuing what they can learn from everyday life.
However, the sad reality is that many of these children live in poverty and therefore, have no way of attaining an education. When their families are struggling to survive, school is out of the question as they must earn money to support their families, care for younger siblings or older relatives, cook, clean and carry out chores and general tasks around the house.
Of course, many of these children will be happy to help their loved ones, but in doing so, they are missing out on an invaluable part of childhood.
Everyone has the Right to an Education
Here at Al Mustafa Welfare Trust, we believe that education is an essential part of childhood and therefore, we are committed to providing access to an education for children and young people in some of the most impoverished regions in the world. We believe that essential education to an elementary level should be compulsory and available to all children, free of charge. While this is a big vision, we have no qualms about doing everything we can to make our dream a reality for the next generation.
So, the next time you catch yourself beginning to take education for granted, spare a thought for these millions of children and reconsider how much you value education.