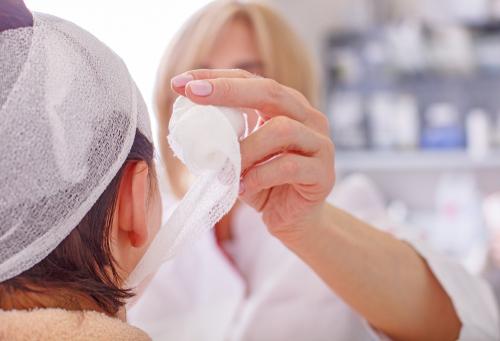 There are many hundreds of humanitarian charities operating around the world today, and every single one is trying to make a crucial difference to the world.
Here at Al Mustafa Welfare Trust, we are certainly no exception. Every day, our team is tirelessly working to help those most in need around the world – with the help of your continued support and generosity. From life-saving medical aid and eye charity appeals to providing relief for those suffering from the devastating effects of natural disasters and ongoing conflict, we are consistently striving to send assistance to where the need is greatest.
Day by day, be it due to world conflict or natural disasters, many civilians are thrown into a world of famine. Their circumstances have led them to flee their homes, seek refuge on the road or in neighbouring countries and submit themselves to a life of poverty and hunger – through absolutely no fault of their own.
Many of these world disasters and conflicts are not constantly in the news, so what we often fail to see is the sheer amount of civilians who are struggling with health difficulties day by day; issues ranging from a lack of water and education to isolated elderly citizens and those who need cataract surgery. Donations for health-related matters are just as important as clothing and blankets to those in less fortunate positions, especially when it comes to leading a comfortable life.
It is for that reason, here at Al Mustafa Welfare Trust, that there is more to us than meets the eye...
Cataract Surgery and Our Eye Charity Appeal
Our eye charity campaign aims to change lives and build safer and brighter futures for those who are socially isolated and have given up any hope of being able to see once again.
If you are reading this, you are most likely living in the sheltered half of the world; a world in which we take so much for granted - eyesight, health, family, comfort, and so on. However, some of those living in the other half of the world would see things completely differently - if they could see at all, that is…
Today, over 250 million people around the world are suffering from preventable blindness or poor vision, the majority of whom reside in developing countries. 90% of the visually impaired people in the world live in developing countries, and a staggering 80% of blindness in the developing world can be cured or prevented.
In most of these cases, simple, straightforward cataract surgery is all they need to enable them to see again, but without any access to medical aid, they are left to suffer, with little hope for a brighter future.
And to think that as little as £35 could help to save someone's vision and totally transform their life! Can you imagine giving someone the gift of sight for such a small amount of money? An amount that we would so often just overlook or waste on unnecessary material possessions?
Consider the numerous rewards and blessings that generosity and giving to charity can bring to you, both in this life and in the Hereafter. Gifting someone a new lease of life is a choice – and it is yours to make.
Give a brother or sister in need the gift of sight with Al Mustafa Welfare Trust; click here to submit your cataract surgery donations or give our friendly team a call today on 0208 569 6444.