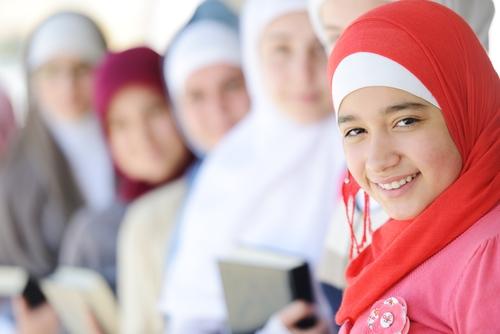 This year, the United Nations is shining the spotlight back on girls with their 2018 campaign for International Day of the Girl Child on 11th October - With Her: A Skilled GirlForce.
We're particularly excited to see the campaign run as providing education and opportunities for girls and young women is part of what drives us. We know that each time we build a school with your help, we bring girls closer to a better future.
Just to recap what that really means - and why every school built and every orphan sponsored is so important - let's look at how the UN breaks it down for us:
1 billion young people will be entering the workforce in the next 10 years
600 million adolescent girls will be part of this workforce
90% of this female workforce who are living in developing countries will end up in the 'informal sector', putting them at risk of low pay, no pay and exploitation
That is a staggering, and saddening, number of young people - full of potential, aspiration and promise - missing out because of factors out of their control including socioeconomic status, family tragedy or proximity to regional conflicts that they have no part in.
It is here that people like you and charitable organisations like us come in. Together, we can make a difference and bring underprivileged and unfortunate young women - who, historically, have had less access to education and careers - closer to reaching their potential and achieving what they thought impossible.
Educated Girls Grow Up to Be Exceptional Women
We are fortunate to be in a position where our daughters do not need to worry and have a world of possibilities in front of them, though we need to remind them they should not take their opportunities for granted. Still, we tell them they can be teachers, doctors and politicians as well as mothers, sisters and wives. We know, and we make sure they know, that they can be anything.
Our mission is to make sure that girls and young women everywhere can be told and truly believe the same thing. We want to see these girls be anything they want to be. They're in good company too; just take a look at three educated girls who grew up to be exceptional women.
Aisha bint Abu Bakr
Wife of the Prophet Muhammad (PBUH), Aisha bint Abu Bakr was a remarkable woman. A scholar in hadith and jurisprudence, an educator and a skilled orator, she was a fine example of an educated woman who girls can look up to.
Fatima Al-Fihri
Another exceptional woman, Fatima Al-Fihri used her inherited fortune to build a mosque and educational centre for her community, which she worked to establish as the University of Al-Qayrawan in the 9th Century CE. As well as founding what is believed to be the world's longest continuing university, it is rumoured that she played a part in introducing Arabic numerals to the European world.
Razia, Sultana of Delhi
While Razia is the only female to have been on Delhi's throne, appointed by her father ahead of her brothers and supported by her people, she was also an impressive and progressive ruler. She facilitated peace, promoted trade, built roads and wells and planted trees, all while supporting the arts and establishing schools and libraries.
These are just three examples of an army of educated and inspirational women who line the pages of the history books. Help us help girls in the world's hardest hit regions receive an education and make their own mark on history this October. Support International Day of the Girl Child!