For over 30 years, Al Mustafa Welfare Trust has been providing essential humanitarian aid and life-changing support to those in need around the world. Our projects cover a wide range of locations and areas, ensuring that we continue to give vital assistance to those in the greatest need.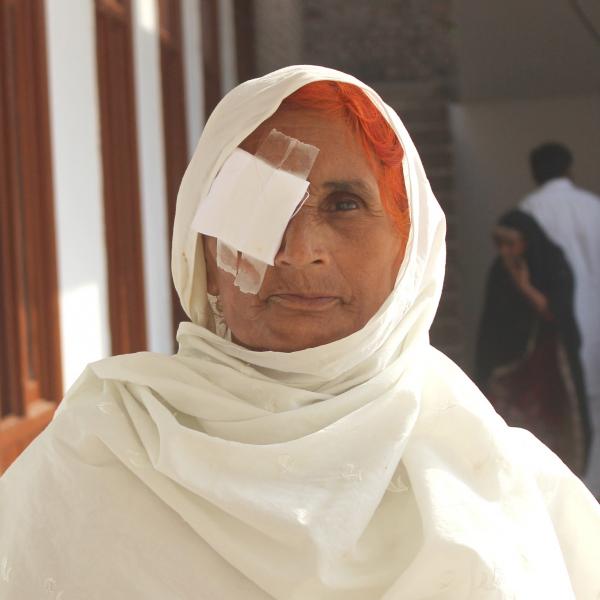 90% of the world's visually impaired live in developing countries but a staggering 80% of blindness in the developing world can be prevented or cured. Donate today and help us in our mission to change the lives of those affected by preventable blindness.

Sadly, millions of people are trapped in a cycle of poverty without access to clean drinking water. There can be no end to global poverty until people around the world can access safe water. Help us provide clean drinking water solutions to some of the most remote, impoverished communities in the world today.

A staggering 6 in 10 people worldwide do not have access to safely managed sanitation systems. Poor sanitation can lead to disease, malnutrition, and even death - yet sadly, many of these deaths are entirely preventable. Donate today to provide essential sanitary products or an ablution area to benefit these vulnerable people in need.

We believe that every child has the right to go to school. Sadly, millions of children around the world are unable to attend a school or receive an education. Sponsor a student and help us give a less fortunate child a brighter future.

Countless children across the world are deprived of their right to an education through no fault of their own. Help us to provide a Qur'anic education for children from underprivileged families by sponsoring a Hafiz.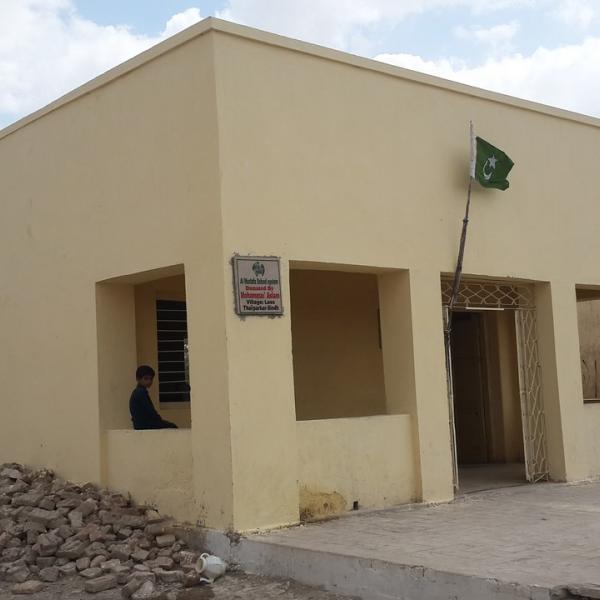 Education is an essential part of life, yet many children living in impoverished areas simply don't have access to a local school or the means to get an education. We believe that education is the way to help young people escape the cycle of poverty. Donate and help us build or renovate a school today.

Education helps to give children the chance to flourish and excel in all that they do. However, regular maintenance is needed to ensure schools in disadvantaged areas remain safe and fit for purpose. Make a donation today and help us to maintain a school environment for students across the world.

Millions of young girls around the world are stuck in the cycle of poverty with little hope for a brighter future. Sponsor an orphan girl and give a vulnerable child a fresh start, providing vital supplies, healthcare, and access to education.

According to the UN, the Rohingya are the most persecuted group of people in the world today. Many of these vulnerable people have had to flee their homes in Myanmar and seek refuge in neighbouring Bangladesh. Donate and provide life-saving food packs, supplies, and emergency medical camps for refugees.

Years of conflict have changed the lives of thousands of Syrian families forever. Countless innocent people have been caught up in the conflict, with many forced to flee their homes and communities. Your donations can provide family food packs, emergency relief packs, and emergency medical camps for vulnerable Syrians.

Over 120,000 people in Gaza have been left without the most basic supplies they need for daily life. More than 21,000 children have been orphaned due to the conflict. Make a donation and help us provide family food packs, emergency relief packs, and emergency medical camps for these people in need.

It's estimated that Indonesia has experienced an average of one medium to major scale natural disaster every month since 2004. Now, this vulnerable island nation needs our help to rebuild and recover. Donate today and support these people by supplying emergency relief packs, food, and life-saving medical care.

Pakistan's Tharparkar district has been struggling with the devastating effects of drought and a shortage of essential supplies over recent years. Shockingly, 90-100% of children born in this region will die before their fifth birthday. Help us provide a lifeline by donating to our emergency relief appeal today.

When the worst of the winter weather strikes, the most vulnerable people around the world will be the hardest hit. Refugees and impoverished people – including some of the most vulnerable members of society – are at greatest risk. Donate a family shelter or a life-saving winter survival pack to ease their burden this winter.

Yemen is currently experiencing one of the worst humanitarian crises in history. Due to the devastating effects of extreme poverty, 11.3 million Yemeni children are at high risk. Change lives and donate a family food pack, emergency relief pack, or emergency medical camp to Yemen today.

Cyclone Idai struck Mozambique, Malawi, and Zimbabwe in March 2019. 700 people were killed and a staggering 2.6 million have been affected by the natural disaster's trail of destruction. As the emergency relief effort continues, help us to provide food, medicine, and emergency supplies to those in the worst affected areas.

Severe flooding in Pakistan has submerged villages, destroyed crops, and turned innocent lives upside down. Donate to our emergency relief appeal and help us to provide essential food and relief packs to those affected by the disaster.

The elderly are valuable members of society and should be treated with respect and compassion. However, the WHO estimates that 200 million elderly people are struggling in developing countries today. Sponsor an older adult and help to provide important supplies and a vital support network.

Ambulances and speedy access to medical care can save lives. In rural Pakistan, there is still a great need for ambulances to provide essential services. Donate today and help us to provide fully equipped emergency ambulances to Pakistani hospitals.

More than 850 million people around the world are currently malnourished. One person dies of starvation every three seconds. Make a donation today and provide nutritious meals for those who would otherwise go without.

Good health is one of the most valuable blessings in life. Medical care is essential for easing suffering and improving quality of life. Donate to our health appeal and transform lives today.

Over 170,000 children worldwide are born with cleft lips or palates each year. Countless children in developing countries are left to suffer from the long-lasting consequences of untreated clefts. Donate towards cleft surgery and support these vulnerable people.

The Mosque is a pillar of the Islamic community. However, many Muslims living in remote and impoverished communities across the world do not have access to a local Mosque. Give generously and help us build and renovate Mosques in some of the most isolated Muslim communities in the world.