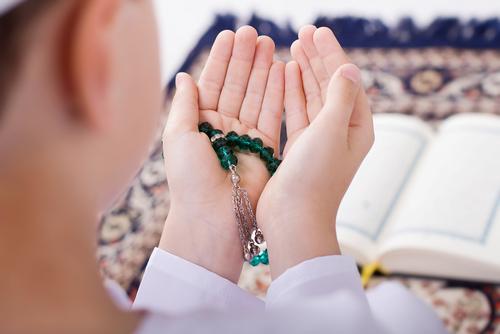 The auspicious month of Ramadan is here at last and we are joining our brothers and sisters across the world in celebrating all the blessings this month can bring. As we progress through this Holy month, it is time to set our sights forward and focus on making the most of every day and night of this blessed time.
And as such, one of the most significant occasions throughout the month is Laylat-ul-Qadr – the Night of Power. Laylat-ul-Qadr usually falls around the 27th night of Ramadan and is a night of reflection and reward for all Muslims. It commemorates the night when the first verses of the Holy Qur'an were revealed to Prophet Muhammad (PBUH) and understandably, this makes it an incredibly important occasion as we remember the origins of our faith and pray for the mercy, blessings and reward this night can bring.
Of course, as this is one of the most important nights in Ramadan, this is a night when Allah (SWT) will listen to and answer our prayers. Similarly, the Holy Qur'an also states that any good deeds performed on Laylat-ul-Qadr are multiplied by one thousand, making this auspicious night the perfect time to care for your brothers and sisters around the world.
But with such an important occasion on the horizon, what should you be doing to prepare for the Night of Power?
Prayer
When Allah (SWT) listens to your prayers, you are sure to be rewarded with countless blessings and reward. Take the opportunity to reflect on the lessons of the Holy Qur'an and the words of the Prophet Muhammad (PBUH) – pray with the purest of intentions and work to make yourself closer to Allah (SWT).
Abstinence
As with all days in Ramadan, Laylat-ul-Qadr is a time for abstaining from vices and sin, including smoking, lying, backbiting and thinking impure thoughts. Instead, you should look to fill your time with study and prayer, helping others and refreshing your relationship with your faith.
Good Deeds
At Al Mustafa Welfare Trust, we are committed to helping those in need throughout the year – but no time is more important than during the blessed month of Ramadan. We all have the luxury of access to healthcare facilities, education for our children, a roof over our heads and food on our tables at suhoor and iftar, but for many people across the world, our reality is little more than their dream.
This Ramadan, take the opportunity brought to us by Laylat-ul-Qadr to pray for those in need and share the blessings that Allah (SWT) has awarded to you with those less fortunate than yourself. Join us here at Al Mustafa Welfare Trust and do your bit to support your brothers and sisters in need for Laylat-ul-Qadr 2022.