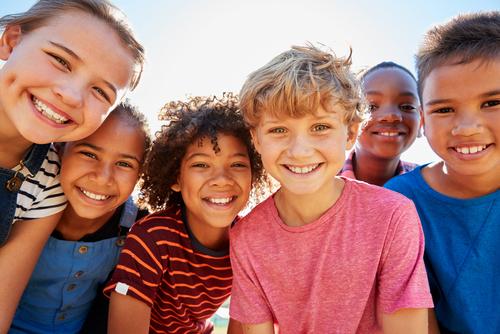 Our children and the young people of the world may seem innocent now, as they depend on us for support, guidance, love and care, yet one day, the weight of the world will be upon their shoulders. As adults and caregivers, it is our duty and responsibility to do everything we can to ease their burden and shape their childhoods through education and valuable experiences, allowing them the freedom to grow into their full potential.
After all, it is always worth remembering that as time marches on and we grow older, we will depend on the next generation in turn. One day, our children will shape our future, just as we must shape theirs today.
Although our own children are fortunate enough to enjoy an education, access to health care, plentiful food, shelter and more, the reality is that there are many millions of children across the world who simply do not have even the most basic fundamentals of life.
Education: Often Overlooked, Yet Indescribably Impactful
While much humanitarian aid focuses on basic essentials like clean and safe water, food, shelter and medication, education often gets left behind. Despite being a vital component necessary to help break the cycle of poverty, education can sometimes be seen as less important than other causes. However, the reality is that education can lift vulnerable people from poverty by providing them with the means to improve their quality of life both now and in the future.
Building a Better Future
Here at Al Mustafa Welfare Trust, we are committed to reversing this trend and supporting people in need across the world. One of the main ways in which we do this is by building and supporting schools in countries such as Gaza, Bangladesh and Pakistan. With your generous support, we can share our knowledge and provide many vulnerable people with access to an education.
All in all, our schools are able to provide a secure, encouraging learning environment for over 1,600 children in some of the poorest rural areas of these countries. As well as building or renovating school buildings, we provide additional support through school supplies, volunteer teachers and school staff, free healthcare and an essential psychological support network for each pupil.
We believe in the future of our children and are committed to educating as many young people as we possibly can. With your ongoing support, we can continue to achieve this aim while also expanding our school network to enable us to increase capacity for future students.
Your donation will enable us to bring a smile to a child's face as we continue working to free these vulnerable young people from the cycle of poverty. Donate today and help us make their dream a reality.