Carrying out positive, generous deeds is one of the best things that you can do in this life; not only does it make you feel good, but it also brings great rewards and blessings.
Giving to others and helping those in need stems from a pure, selfless mindset and a desire to do good in the world, actively working towards a more equal, balanced society. Indeed, in the modern world, so many people are caught up in the trappings of everyday life that there is often very little time to spare a thought for those less fortunate, let alone actually doing something to help those in need.
In a world divided by privilege and wealth, so many people are left without, while others are blessed with excess. It is our duty to support those in need through our words, deeds, and actions, following the wishes of Allah (SWT) and sharing our own good fortune with those who are less fortunate. After all, our wealth and material possessions belong to Allah (SWT) and, as such, we are obligated to share and distribute it among our brothers and sisters, helping to create a more balanced world for all.
"Wealth and children are an adornment of this world's life: but good deeds, the fruit whereof endures forever, are of far greater merit in thy Sustainer's sight, and a far better source of hope."
(Qur'an 18:46)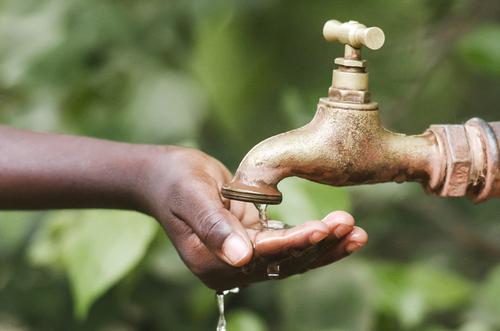 What is Sadaqah Jariyah?
Sadaqah Jariyah means continuous, ongoing charity. It is a selfless form of giving that extends far beyond the individual's own lifetime, helping those in need now and in the future. As a result, as long as people still benefit from your donation, the rewards for Sadaqah Jariyah are great, bringing significant benefits both now and in the Hereafter.
Sadaqah Jariyah in Islam
In Islam, giving to charity is obligatory. Paying Zakat (2.5% of every able, adult Muslim's total annual wealth above the nisab value) is a requirement, but there are countless other opportunities to give generously that are not mandatory.
Sadaqah Jariyah is a voluntary act of charity that Muslims can perform whenever, wherever, and however they like. As it is not obligatory, Sadaqah Jariyah is highly beneficial for both the giver and the receiver, and as such, individuals giving Sadaqah Jariyah will earn multiple rewards and blessings for their good deeds.
Rewarding Examples of Sadaqah Jariyah
Health
We are all guilty of taking things for granted, but how often do you give thanks that you are fortunate to be in good health, able to walk, or even able to see? Sadly, many people around the world are not this fortunate. Imagine giving someone the gift of sight – what greater gift could there be? Providing life-changing cataract surgery will not only give someone their sight back, but it will also give you countless rewards in the Hereafter.
Water
Millions of people around the world do not have access to clean, safe drinking water – a staggering fact when all we must do is turn on a tap to receive a bountiful supply of water. In short, we all need water in order to survive. Therefore, helping to fund the installation of a water pump or water well for a disadvantaged community really will make an astounding difference and is an act that you will continue to receive the rewards for long into the future.
Children
Our children are our future, and if we do not look after the next generation now, how will our world ever become a better place? Many children around the world do not have the luxury of enjoying a carefree childhood. Whether it is due to conflict, disaster, or poverty, these vulnerable children often have no choice but to forgo their right to an education in order to work or care for relatives. Sponsoring an orphan will give a disadvantaged young person the best possible start in life, providing them with food and essential supplies, shelter, an education, and a valuable support network – a vital opportunity to invest in our Hereafter.
Sadaqah Jariyah with Al Mustafa Welfare Trust
Although certain acts of giving are obligatory in Islam, such as Zakat, Sadaqah Jariyah reminds us that helping others should be a choice rather than a chore. In our daily lives, we should always aim to help others and support those in need – whether it is our own loved ones or strangers living halfway across the world. After all, we are all a part of the global Ummah, and we are all equal in the eyes of Our Creator.
The rewards that we can gain from generosity show us that Allah (SWT) is pleased when we perform such good deeds and as such, He kindly bestows these blessings upon us, multiplied tenfold in the Hereafter.
There are so many different things that you can do to truly make a difference and support those who are less fortunate. Regardless of whether you help a single individual or an entire community, the rewards and blessings will be greatly multiplied. After all, even what may seem like the smallest act of kindness or generosity could end up making a significant difference to someone else's life.
This year, join us as we work to make the world a better, brighter place for all. From helping to provide lifesaving emergency aid to those suffering as a result of conflict or natural disasters to supporting vulnerable orphans, widows, and refugees, the options for giving with Al Mustafa Welfare Trust are endless.
Donate Sadaqah Jariyah with us and help to bring about a change for tomorrow.