Sadaqah Jariyah means ongoing charity – the gift that keeps on giving. By helping those in need, both now and in the future, you will continue to earn countless rewards and blessings into the Hereafter.
The elderly are the pillars of our community, and as a result, it is our duty to repay them for all their selfless support and assistance over the years. The older generation was there to help us as we grew and developed throughout childhood into adulthood, shaping us into the thoughtful, compassionate citizens we have become today.
Now, it is our turn to give back and show them the respect and dignity that they deserve.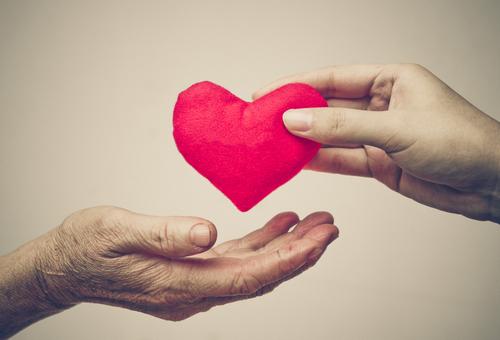 Sadaqah Jariyah
Although charity is a key component of Islam, and acts such as paying Zakat are obligatory, Sadaqah Jariyah is an entirely voluntary contribution. As a result, the rewards and blessings for performing acts of Sadaqah Jariyah are greatly multiplied.
Whether it is donating to help build a water well, water pump, school, or medical centre, these are all valuable acts of Sadaqah Jariyah that will continue to earn you great rewards for many more years to come and into the Hereafter, too.
However, these are not the only examples of Sadaqah Jariyah. Supporting the elderly and honouring the older generation are important but performing acts of Sadaqah Jariyah to continue to support many more vulnerable elderly people in need is infinitely rewarding.
Giving Back to the Elderly Every Day
There are numerous ways in which you can work to give back to the elderly each and every day. It's important to remember that while grand, incredibly generous donations both can and do change lives, sometimes, it is the smallest, simplest everyday acts of kindness that can make a real, tangible difference to an elderly person's life.
Just a smile or a kind greeting in the street is sure to brighten their day, whereas an offer to help with their shopping or driving them to an appointment is sure to be gratefully received. Similarly, many elderly people in our own communities sadly feel alone and isolated, which is why something as simple as the offer of a friendly chat over a cup of tea is often a real lifeline to those struggling with loneliness.
No matter how you choose to support the elderly, and whether you choose to give back to your own older family members, neighbours, those in your local community or across the world, you can rest assured that your kindness, generosity, and compassion really do make a significant difference.
Support the Elderly with Al Mustafa Welfare Trust
Honour the Elderly
Around the world, millions of vulnerable older people are left with no choice but to face the devastating effects of poverty alone. In developing countries, the situation for many is even worse, with countless disadvantaged elderly citizens struggling to access even the most basic essentials. Sadly, nourishing food, shelter, and warm clothing are little more than a distant memory for many.
With your generous support, we are committed to changing their reality. Donate to our Honour the Elderly appeal today and provide sponsorship for an elderly person in a developing country from as little as just