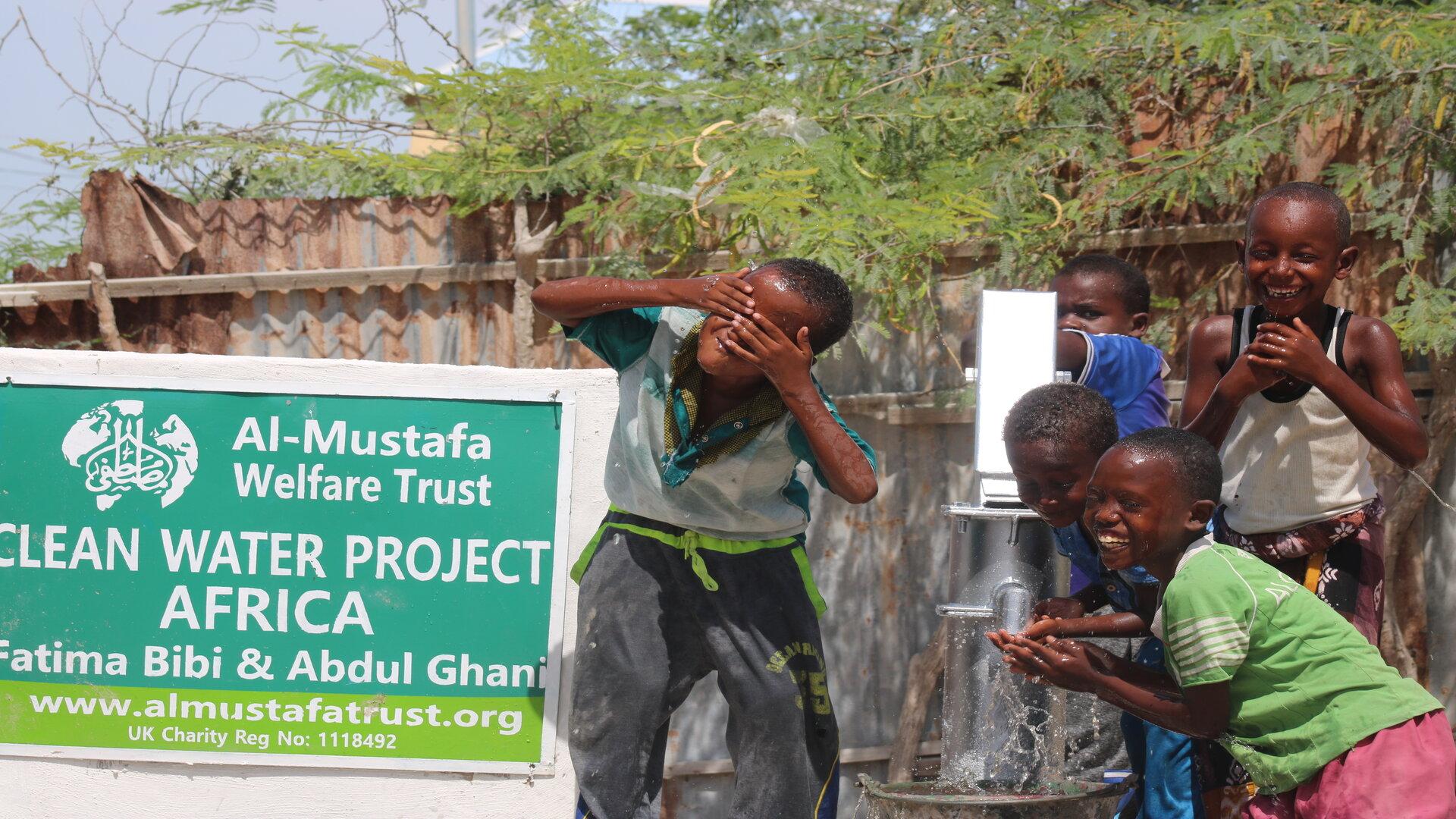 Build a water well as Sadaqah Jariyah
Sadaqah Jariyah is a beautiful, ongoing charity. Sadaqah Jariyah projects continue to benefit the recipients for a long time, giving continuous, ongoing reward to those who have donated.
On the authority of Abu Hurairah (ra) that the Messenger of Allah (saw) said, 'When a person dies, his deeds come to an end except for three: Sadaqah Jariyah (a continuous charity), or knowledge from which benefit is gained, or a righteous child who prays for him'. [Muslim]
One of the best things that can be done with your Sadaqah Jariyah is to build a water well. When you build a well as Sadaqah Jariyah, you will be providing those in need with clean water for generations to come.
You can build a water well as Sadaqah Jariyah for just £200, or £17 a month.
Islamic water well projects
The Prophet (saw) said that
'The best form of charity is to give someone water (to drink).' (Ibn Majah)
Millions are living without clean water and are forced to drink dirty contaminated water that could kill them. When you build a water well, you provide clean water directly to families in need, enabling them to stay healthy, strong and happy. When you give water, your water well donation help entire communities to flourish. Children are able to go to school, people can focus on work and are not worried about excessive medical bills from illness.
At Al Mustafa Welfare Trust, we have a range of water projects for impoverished communities. The size and function of the water well depends on the location, the climate and the availability of water underground. We build small water wells for families; electric water wells in schools and mosques for entire communities; solar water wells in places facing drought like Tharparkar, Pakistan; community water wells, and large water wells where we dig up to 300 feet into the ground and serve an entire village of 2,000 people.
Sadaqah Jariyah for parents
Sadaqah Jariyah is among the three deeds that will accompany you in the grave and it's rewards will continue to benefit us even after death. Therefore, Sadaqah Jariyah donations are excellent ways to honour our parents, whether they are alive or have passed away. Well donation as Sadaqah Jariyah for parents is a brilliant way to ensure they will be rewarded in both this life and the hereafter.

When you build a water well with Al Mustafa Welfare Trust, you are able to specify a name on the plaque of the well and so the community will make duaa for that person each time they collect water.
Sadaqah Jariyah gifts
One way to show love and appreciation to our friends and family is to give them gifts. Sadaqah Jariyah gifts are a unique and special kind of gift that will demonstrate how much you care for them and your wish to give them a gift that will stand the test of time. Find out more about all our Sadaqah Jariyah projects and give your loved ones a gift they won't forget.
Allah tells us in the Qur'an that the reward of spending in charity is like:
"A grain of corn which grows seven ears, and each ear has a hundred grains" [Qur'an, 2:261]