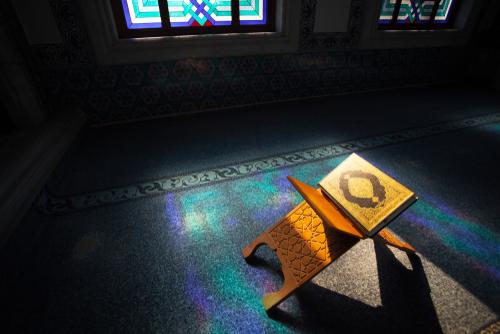 In the modern world, it can be all too easy to become wrapped up in our own lives and the day-to-day lifestyle and routine that we are accustomed to. This can lead to us inadvertently overlooking a very important aspect of our faith – our history and heritage, our roots and where we come from.
The Islamic faith has an incredibly rich history, spanning thousands of years and reaching out to every corner of the world. From understanding our heritage and how it has influenced our culture to taking part in the many important traditions, key opportunities (such as Ramadan) and significant festivals we celebrate each year, it is essential to recognise the vital impact that the past is able to have on Muslims today that enables us to celebrate everything that is great about our faith.
The Five Pillars of Islam
Of course, we will all be familiar with the most important traditions and rites of passage in Islam. However, it is still vital to take the time to think about each aspect of our faith and ensure we understand why it is a significant part of our heritage.
Shahadah and Salah are some of the most important duties that Muslims must complete, complying with the wishes of Allah (SWT) and the wise words of Prophet Muhammad (PBUH). These acts help to cement a Muslim's faith and ground him or her, allowing us to recognise the might of Allah (SWT) and uphold Islamic values and faith with humility.
Zakat is another vital act; when donating Zakat, we must remember that this is not a condemnation of our own wealth and good fortune. Instead, it is a way to share our successes with those who are less fortunate than us; our generosity can go a long way in helping to create an equal and balanced society. There is, however, a crucial difference between zakat and zakat al Fitr – zakat is an annual payment based on your profitable wealth whereas zakat al Fitr (also known as fitrana) is a contribution given prior to Eid-ul-Fitr salaah – to enable those less fortunate to celebrate Eid comfortably too.
Sawm comes in at number four of the five obligations and represents fasting – particularly during the Holy month of Ramadan. The blessings and reward for good deeds in this month alone are equivalent to that of a thousand months.
Aside from being the fifth pillar of Islam, Hajj is also one of the most important Islamic traditions. Every able-bodied and financially-able Muslim is expected to make the pilgrimage to Mecca at least once in their lifetime, and it is a great honour to complete the journey.
Eid-ul-Fitr
After the long fasts of the month of Ramadan comes the celebration of Eid-ul-Fitr and all the joyousness that the occasion represents. Eid is a time for happiness, celebration and being grateful for the privilege of being blessed with such an auspicious month, yet it is also an opportunity to spend time with family and give gifts, including the act of donating the obligatory zakat al Fitr to our brothers and sisters in need.
Of course, the traditions and festivals mentioned above barely even scratch the surface of the incredibly rich and varied history that stands behind Islam. When we join together and work to uphold the key values and beliefs that represent our heritage, we ensure that the Islamic faith continues to live on and forge a new path in the modern day world. By remembering why we are here and that our worldly given wealth is not ours, we are able to reach out and help those in need; to share our wealth and encourage a balanced community overall.
Generosity is greatly rewarded in Islam - especially during the month of Ramadan – where the rewards for giving are, by far, incredible. Let's make the most of this blessed month and give to those who really need it whilst investing in our Hereafter.
Donate your zakat with Al Mustafa Welfare Trust for Ramadan 2018 and help us in making a fundamental difference for those in need.