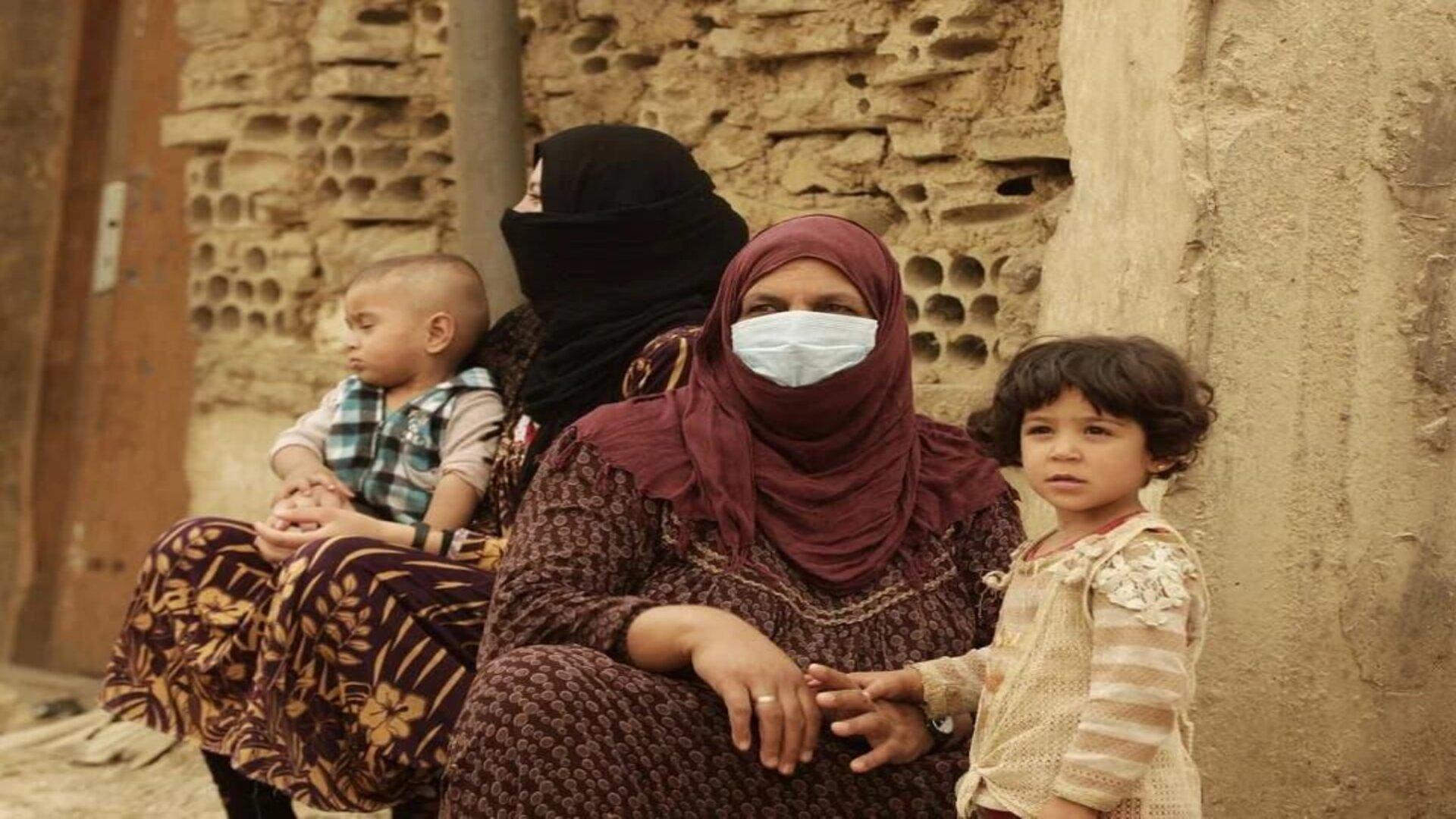 The situation with the global pandemic
The Coronavirus pandemic has affected us all. People from all walks of life all over the world have been affected, and those most vulnerable have been hurt the most. Everyone has felt anxious and uncertain about the virus and the future. Millions of vulnerable and elderly people are unable to leave their homes, poor communities are struggling with hunger now more than ever and countless people have lost jobs and their sources of income.
So far, there have been over 60 million confirmed cases of COVID-19 worldwide and sadly, over 1.4 million people have lost their lives due to this virus. In November 2020 in the UK, a nation-wide lockdown was put in place for the second time, forcing businesses to close, people to stay home and away from their loved ones.
Finding peace during times of calamity
In these times we fear for our own health, the safety and wellbeing of our loved ones, and are more conscious of dying. In times like these we should seek closeness to Allah and find comfort in His plans and mercy. Allah created us all and knows the path ahead, so we must take this global pandemic as an opportunity to strengthen our faith, persevere and extend charity to those among us who are struggling.
The Prophet (ﷺ) said, 'Give charity without delay, for it stands in the way of calamity' [Tirmidhi]. The Prophet (ﷺ) reminds us in this hadith that even in times of calamity, we should be thinking of and serving in others. He (ﷺ) encourages us to do good and give charity, for it is so important and beloved to Allah (swt) that it can protect us against calamity. One of the most important things we can do during this crisis is to give Sadaqah.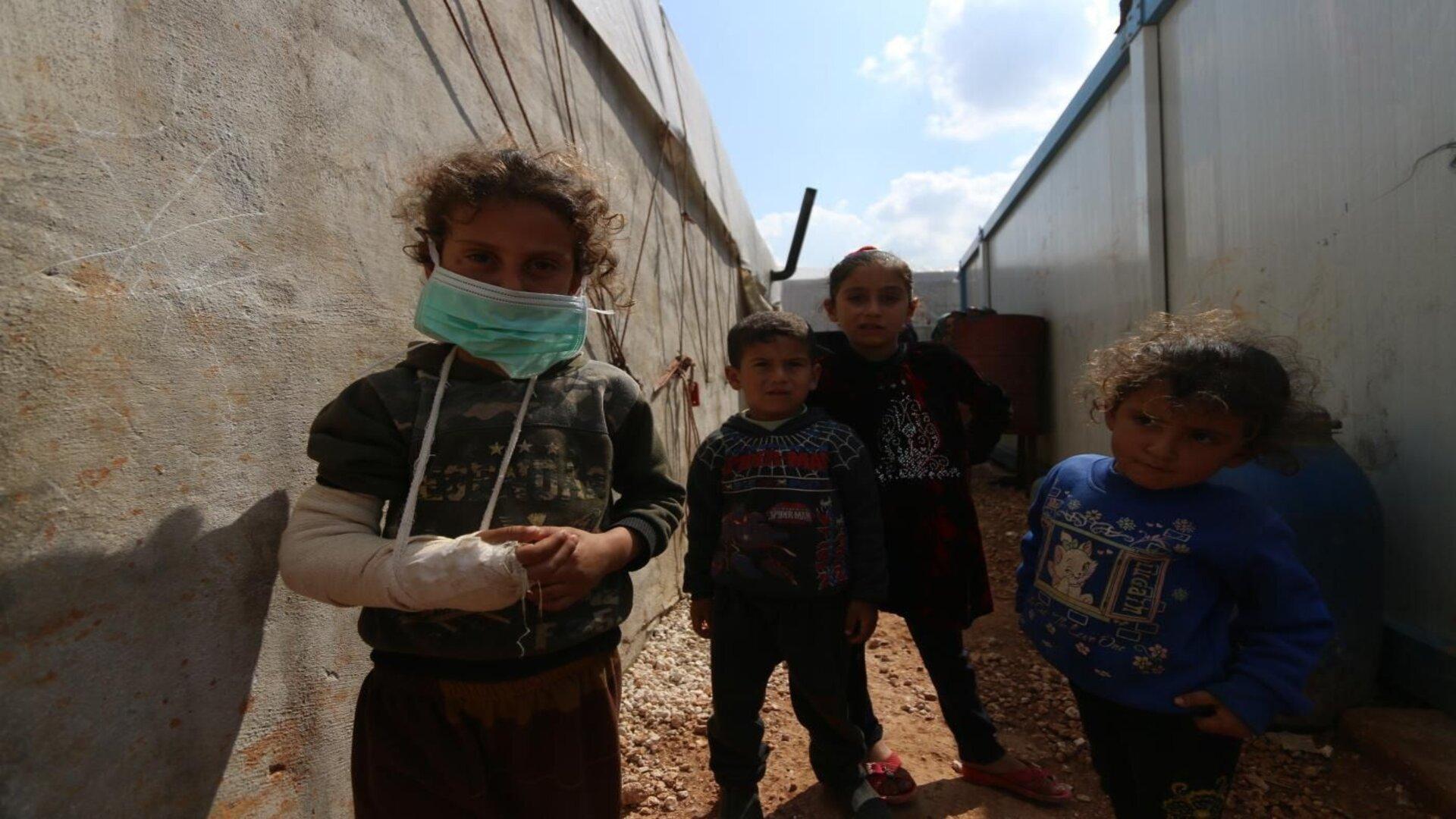 How do we respond in times of crisis?
As Muslims, this is the optimum time for us to come together to support one another and to help those most in need. Every act of charity we give for those affected by the coronavirus could help protect us against hunger, illness and even death - so we give generously and without hesitation.
In the UK, lockdowns can be lonely and isolating, especially for those living alone or for the elderly. In this time, reach out to your neighbours, offer to do their grocery shop for them, and let loved ones know you're thinking of them. By coming together, we are stronger, safer and happier insha'Allah.
Let the Prophet's (ﷺ) hadith on calamity help guide your actions and inspire some beautiful acts of charity for the most vulnerable people in the world right now. You can help protect your sisters and brothers here in the UK and all over the globe by giving generously to an appeal with one goal at its heart: preventing the suffering of others.
Al Mustafa Welfare Trust's Coronavirus Emergency Appeal
Al Mustafa Welfare Trust launched a Coronavirus Crisis Appeal at the beginning of the outbreak of Covid-19 around the world. Our appeal is helping people who are deeply affected by the virus and are at severe risk. We have been providing nutritious food, hygiene kits, clean water and medical aid.
Countless people living in poverty have struggled with having enough food to eat due to unemployment and lockdown, and we know that without food they will struggle to stay healthy against the virus. For families living without access to clean water, it is almost impossible for them to keep hygienic and protected. With the generous support of our donors, we have been supporting vulnerable communities in Pakistan, Burma, Bangladesh, Yemen, Syria, Gaza and right here at home in the UK.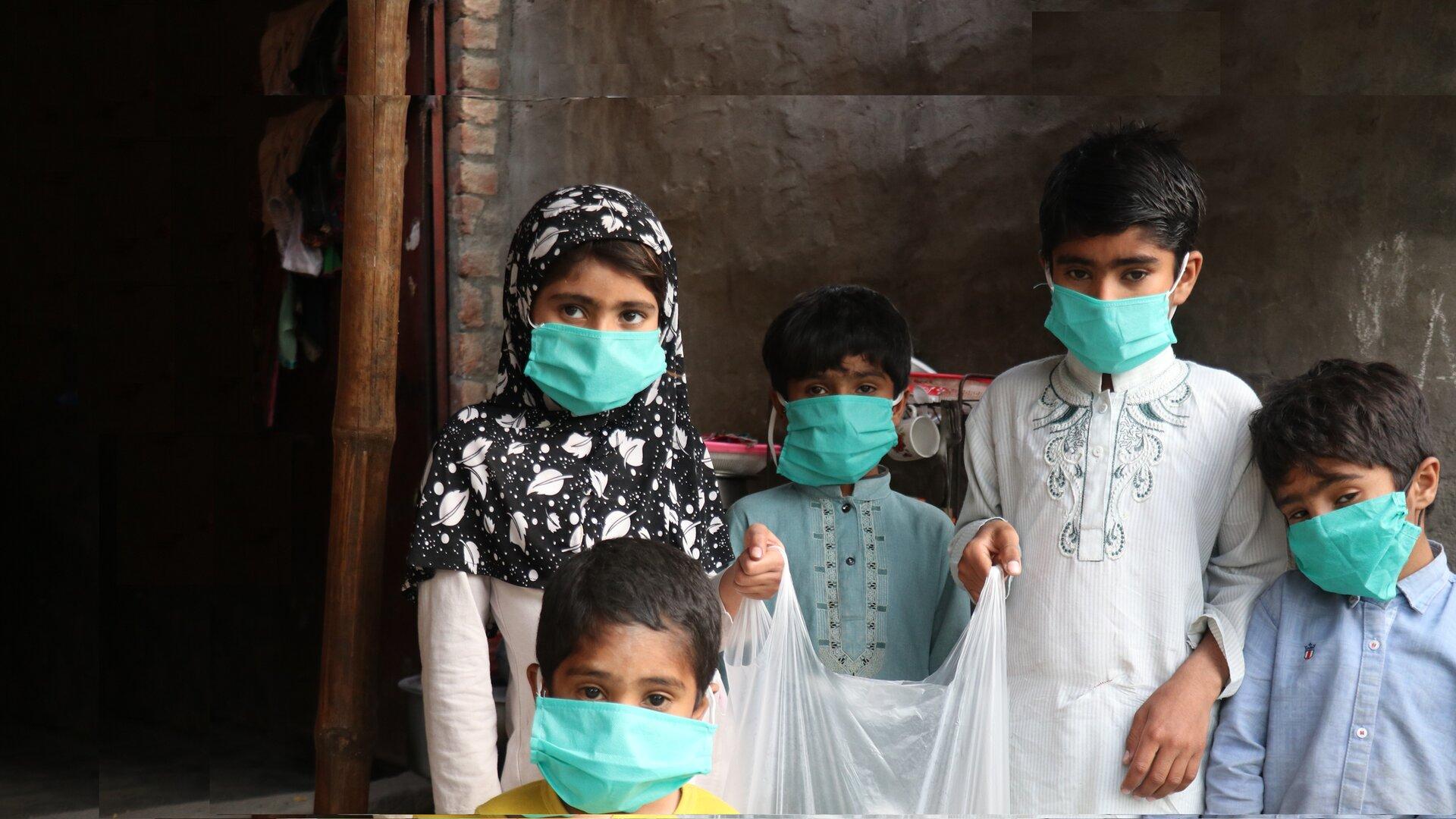 Staying strong during lockdown
Lockdowns are also difficult for us all on an emotional level as well as with our physical health. When gyms are closed and we need to stay home, it can be easy to feel disheartened. However, this lockdown, don't give up. Plan a socially-distanced walk with a friend, and get some fresh air. The exercise and fresh air will lift your mood as well as keep you healthy.

While socially distancing and not seeing loved ones is hard, it is very important for the health and wellbeing of everybody. When we stay apart, we are helping other people keep protected, as well as ourselves. It is important to remember this when things get tough. The less exposed we all are to other people, and therefore the virus, the less chance we have of getting ill.
Remembering the words of our beloved Prophet (ﷺ)
The Prophet's (ﷺ) hadith on calamity is a call to action for Muslims everywhere during this difficult time and with our Coronavirus Crisis appeal action can be taken. A global pandemic requires a global response, together we can make that happen.
The Prophet (ﷺ) said, 'Give charity without delay, for it stands in the way of calamity' [Tirmidhi] and in these times of coronavirus, we should truly heed His word. It is up to us to help our sisters and brothers, both abroad and at home, stay healthy and protected because without our support, many of the less fortunate members of our global ummah are undeniably susceptible to COVID-19.
Support our Coronavirus Crisis Appeal today, so that together we can work together to stop the spread of COVID-19 and protect the vulnerable members of our ummah.