Muzaffar is a vulnerable 76-year-old man from Kotli, Kashmir. He raised his children by working hard, day and night, as a farmer and put all his time and energy into ensuring that they get whatever they needed, including basic education, which he did not have. He and his wife supported their children by securing their marriages and helping them all set up their own homes.
Unexpectedly, four years ago, after the death of his wife, his eyesight gradually started deteriorating and unfortunately resulted in complete eyesight loss. This situation forced him to rely completely on others for his basic needs. He was unable to stand and was housebound for many years - the only thing that he could do was to sit or lie in bed.
This staggering situation was emotionally draining Muzaffar. The loss of his wife and detachment from close friends were only worsening his feelings of frustration and sadness.
Feeling the intense pain of confinement, Muzaffar still trudged on.
"I want to resume my responsibilities as grandfather, support my daughter in-law in raising my two grandchildren, and sharing the responsibility of my son."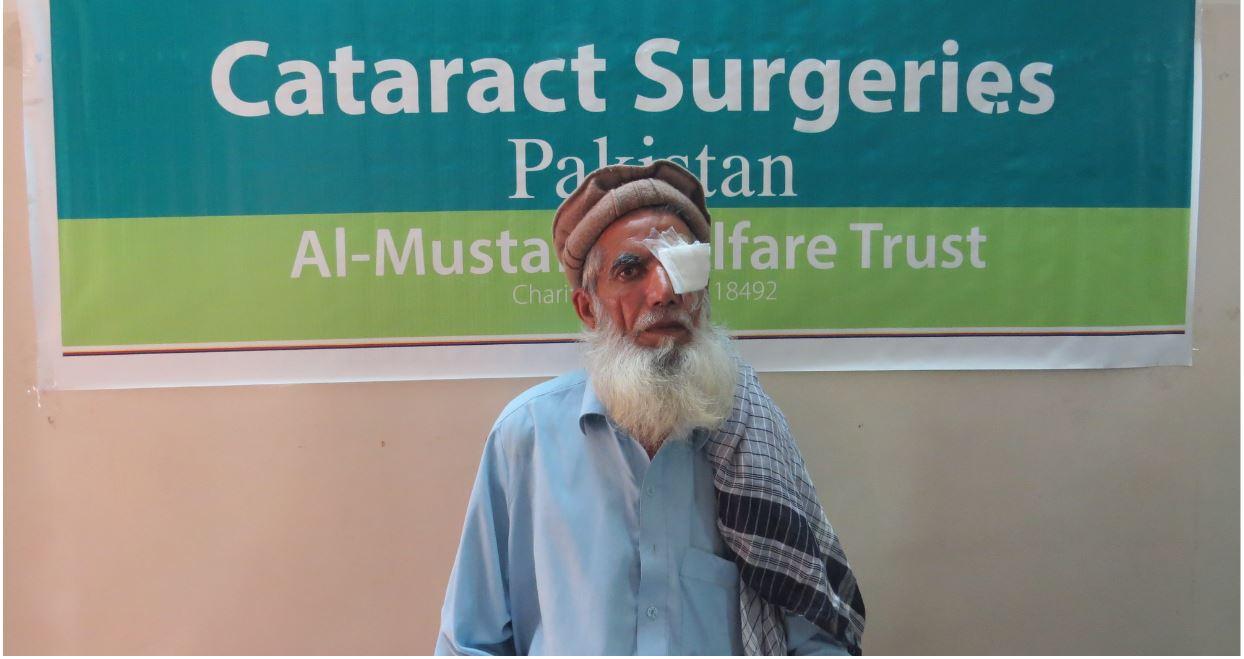 Due to his son's financial limitations and growing family needs, Muzaffar was beginning to lose hope that he would ever get his eyesight back.
Through a relative, he came to know about Al Mustafa Welfare Trust's eye-care camp in Kotli, Kashmir. In fact, being able to receive a sight-restoring eye operation free of charge sounded too good to be true for Muzaffar and his son! He received a free screening and medical advice, followed by cataract surgery. Since then, he has also been given follow-ups and a pair of corrective spectacles to improve his vision.
"It is utterly joyous, to see my grandchildren and loved ones once again. Thanks to AMWT generous donors continuous support."