Abdul Basit is a seven-year-old Yemeni orphan boy. He was happily living with his family in Sana'a, Seiyun, where his father ran a fruit shop. However, one day, Abdul Basit's life was turned upside down. Abdul lost everything in a horrific air strike - including both his parents. Since that traumatic incident, Abdul and his two younger sisters have been living with their disabled uncle.
Yemen has great historical importance and its people were directly blessed by our Prophet Muhammad (SAW). However, the Yemeni people are currently struggling with what has widely been described as the worst humanitarian crisis in the world today. Many years of civil war and conflict in the region have left millions of families and children, like Abdul Basit, in need of help just to survive. Millions more Yemeni people are on the brink of starvation due to the ongoing conflict.
Al Mustafa Welfare Trust is working to alleviate the devastating impacts of poverty and sickness in Yemen, providing humanitarian relief to those affected by natural disasters, war and conflict. With the help of our partner organisations, Al Mustafa Welfare Trust is distributing food packs to some of the worst affected areas in Sana'a. These food parcels will provide nutritious meals to those in need.
Every child deserves a carefree childhood and the chance to forge a positive future. It's heart-breaking to see orphans as young as Abdul Basit, aged just seven-years-old, having to act as a parent to his younger siblings.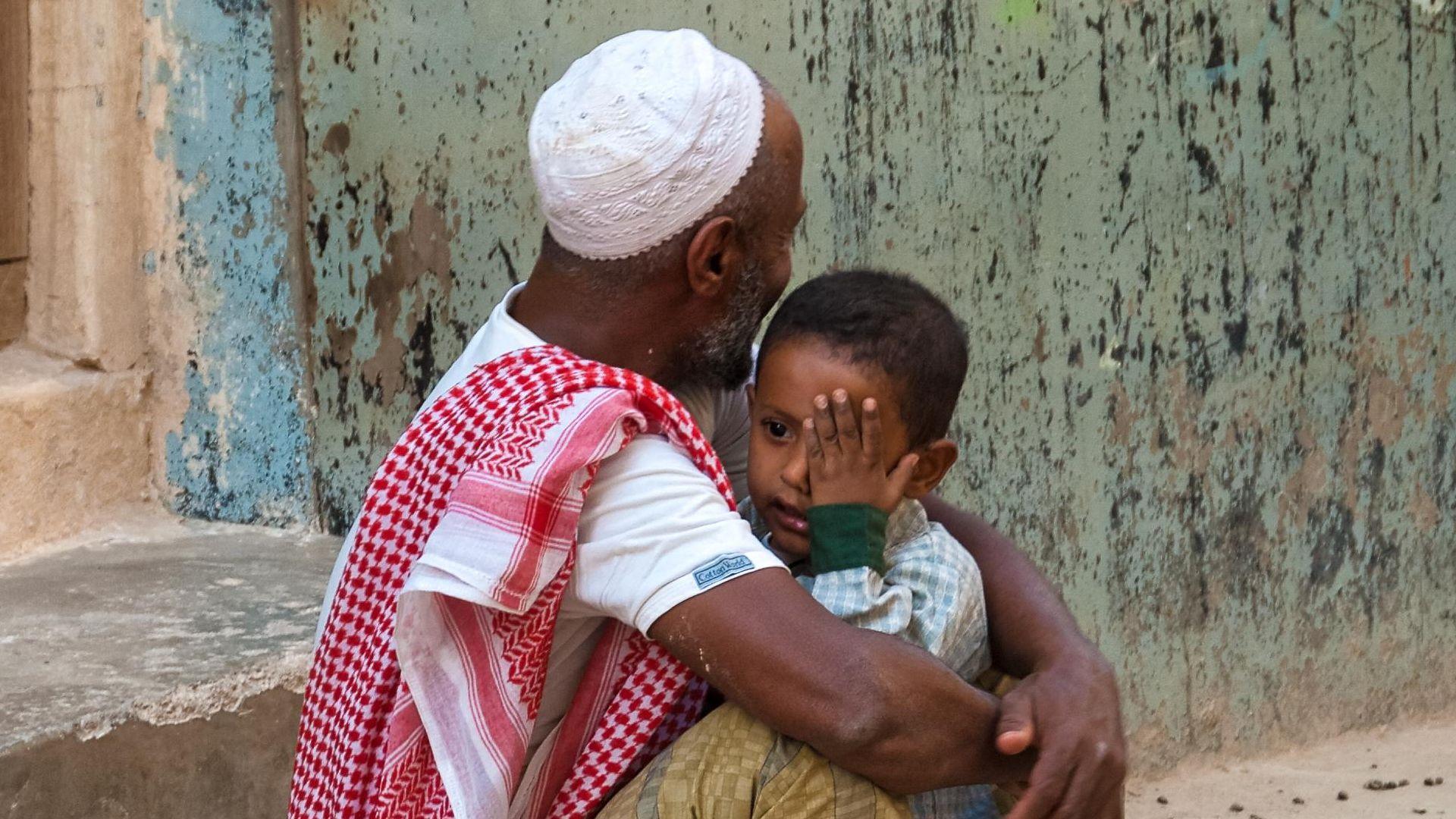 Traumatised by what he has experienced, Abdul Basit told us:
"Our life is crippled by conflict and war and now we are on the brink of famine. Thanks to AMWT for providing us with the provision of food in this blessed month, to ease our suffering."
Right now, 11.3 million children in Yemen are in danger. Support Al Mustafa Welfare Trust's Yemen crisis appeal and help us to continue providing life-saving aid and assistance.