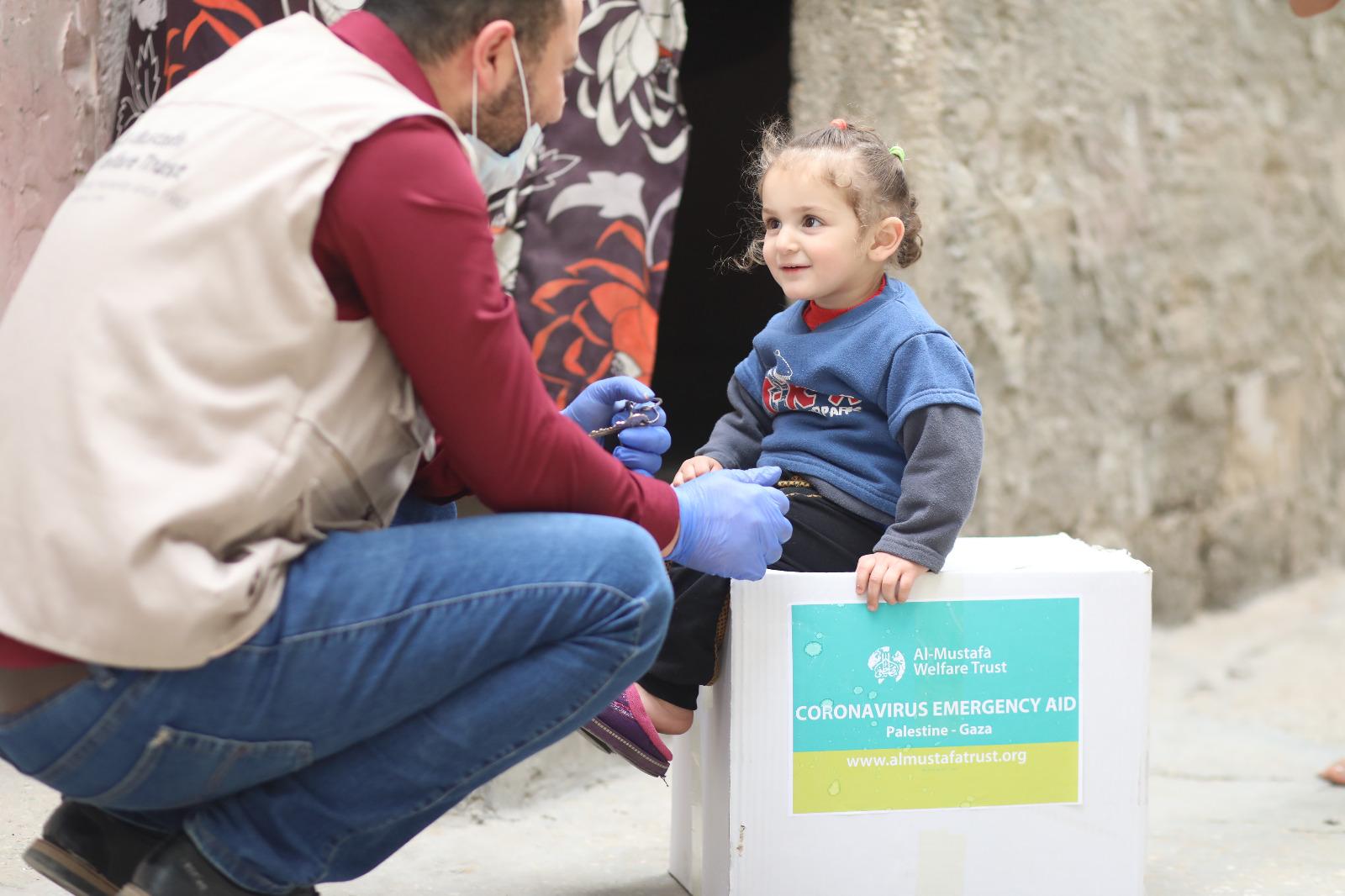 Islamic Charities
The Coronavirus (Covid-19) pandemic has affected all elements of society across the world, including the United Kingdom. Due to the lockdowns and restrictions in place, a number of businesses have been forced to close, resulting in unemployment and a lack of morale. The charity sector, too has been drastically impacted in a number of ways.

The charity sector has been impacted in fundraising and income generation. Charity shops have been closed for almost a year, and so those organisations who rely on income from shops have been drastically impacted. Across the board, Muslim charitable organisations and others have been unable to do street fundraising, community events and mosque collections. Despite this, Muslims have continued to be generous and give charity to those in need. It is important to remember the poor and needy in times of hardship too, for while our situation may be difficult, they are still facing countless struggles that we can never imagine.

Covid-19 has also had an effect on aid work with travel restrictions, having to rearrange distributions and projects, and the added provision of PPE. Aid work has never been more important, as vulnerable communities have become even more vulnerable during the pandemic, and while there has been challenges, charities everywhere have overcome these to support those most in need.
Overcoming Covid-19
Muslim charities have been pivotal during the pandemic. Charities have had to rethink how they fundraise, their digital footprint and how they continue to communicate about their life-saving work. Many charities have taken to doing virtual challenges, social media trends and online events that would have otherwise been inside communities. Many organisations have looked at their internal structures to ensure efficiency and collaborative working, and almost all office-based staff have been working from home, which has brought about its own challenges and issues.
With our committed supporters, who in the hardship of Covid-19, have not forgotten their brothers and sisters in need, we have continued to serve those in need.

We are continually reminded of the beautiful hadith which encourages us to use sadaqah as a form of protection, salvation and hope.

Prophet (peace be upon him) said:
"Sadaqah extinguishes sin as water extinguishes fire," (Hadith, Tirmidhi)
Due to worldwide lockdowns, impoverished communities have been left even more vulnerable. Countless people who relied on a daily wage through manual jobs such as bricklaying, building, housekeeping and street sweeping, were unable to work. With no security or protection, millions faced the very real threat of being unable to feed themselves and their families. Without food, people were even more vulnerable to the virus, as a lack of good food affects health and strength.
For refugee communities, safety and hygiene precautions have been virtually impossible. They were already struggling with not having enough food to eat. However, with the outbreak of Coronavirus, these communities will suffer even more as supplies run short, food prices hike and movement is restricted.

In the UK, families living below the poverty line and the homeless community have also been badly affected by Covid-19. It has become harder for them to eat well and live safely. Hospitals have been overwhelmed and schools have been forced to close, having an unprecedented impact on those children who qualify for free school meals. Many people have lost their jobs due to redundancies and business being forced to close.
You answered their calls, and together we have been able to support those most in need during the pandemic around the world with vital food, healthcare and hygiene and sanitation.
Coronavirus Emergency Appeal
Al Mustafa Welfare Trust launched a Coronavirus Emergency Appeal which enabled us to support those most vulnerable around the world. We provided food parcels, hygiene kits and healthcare to impoverished communities in Pakistan, Syria, Yemen, Lebanon, Gaza, Burma, Bangladesh and in Africa. This would not have been possible without the continued dedication and support of our generous donors.

We have also helped those in need at home in the UK including the homeless community, elderly people in care homes, those living below the poverty line and hospital staff.

Together we have helped thousands of people survive during the pandemic. The Covid-19 pandemic, while it has been challenging and difficult, has forced us to come together as a community in new ways.
Beyond Covid-19
We always remain hopeful of Allah's mercy and His ability to heal the world and improve the situation for everybody. In the UK, we are hopeful of a return to normality soon with the re-opening of schools and businesses, combined with the national roll-out of the vaccine.

Al Mustafa Welfare Trust has been working to help address some of the dangerous myths and fake news being circulated about the vaccine.
Looking forwards insha'Allah, Al Mustafa Welfare Trust is committed to remaining a transparent, effective and sincere charity. We look forwards to hosting community events once again and bringing you all together in our mission to serve those most in need and combat global hunger and poverty.