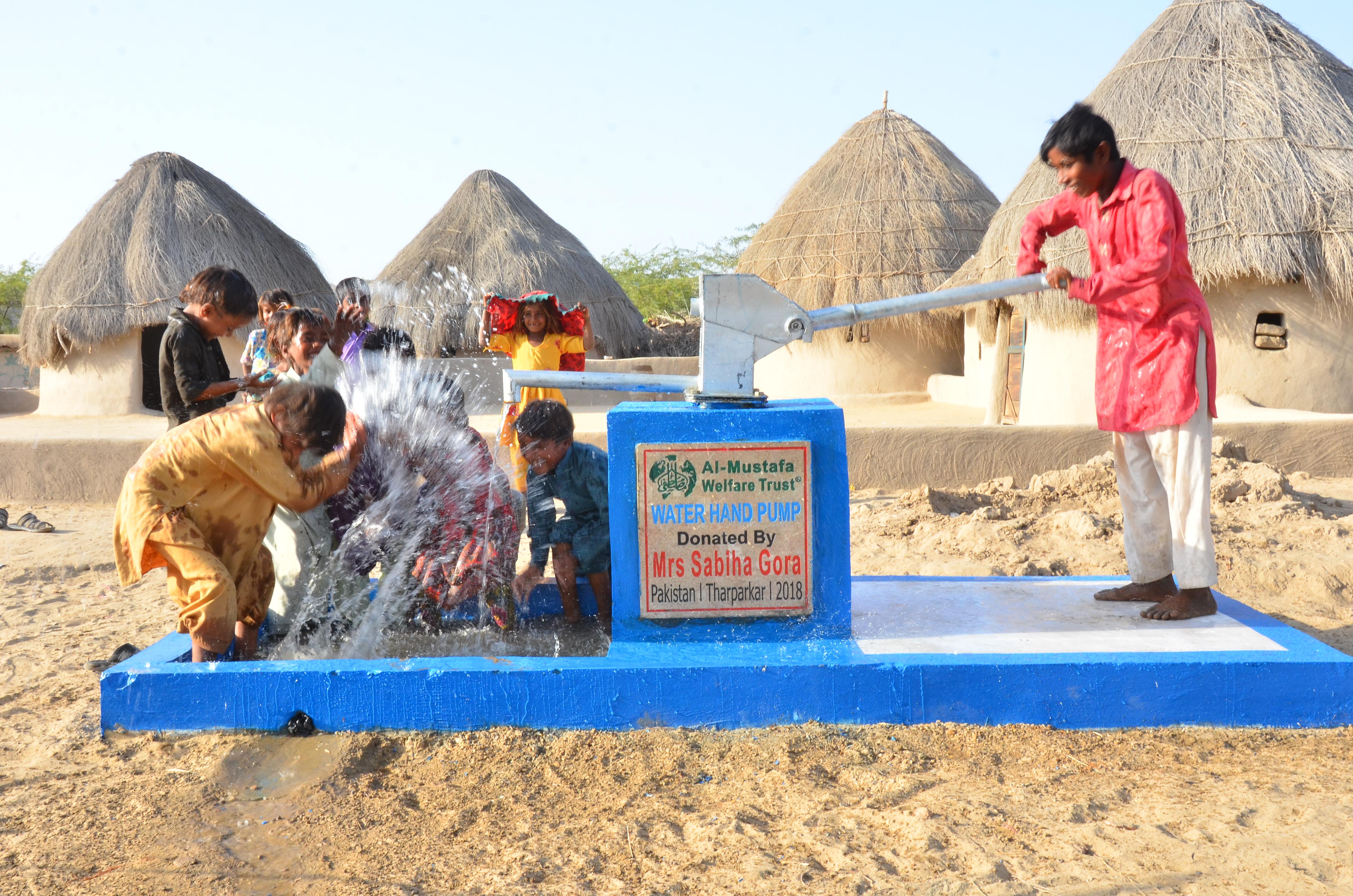 Building Water Wells
The importance of a water well charity is paramount. A water well for a community can save and transform lives by drastically improving health and quality of life. It also frees women and children from the daily chore of walking for hours to obtain water, whereas that time can be devoted instead to pursuing education and livelihoods. People are not forced to drink dirty water so they are healthier for longer, and do not have to worry about expensive healthcare.
790 million people around the world are living without access to clean and safe drinking water. Almost 1 million people a year are dying from water-related diseases and illnesses. With 842,000 people dying from diarrhoea alone each year, unsafe water is the single biggest obstacle to the progression and health of communities in the developing world.
You can build a well in a community and give families direct access to clean and safe water every single day.
The Prophet (saw) said that 'The best form of charity is to give someone water (to drink).' (Ibn Majah)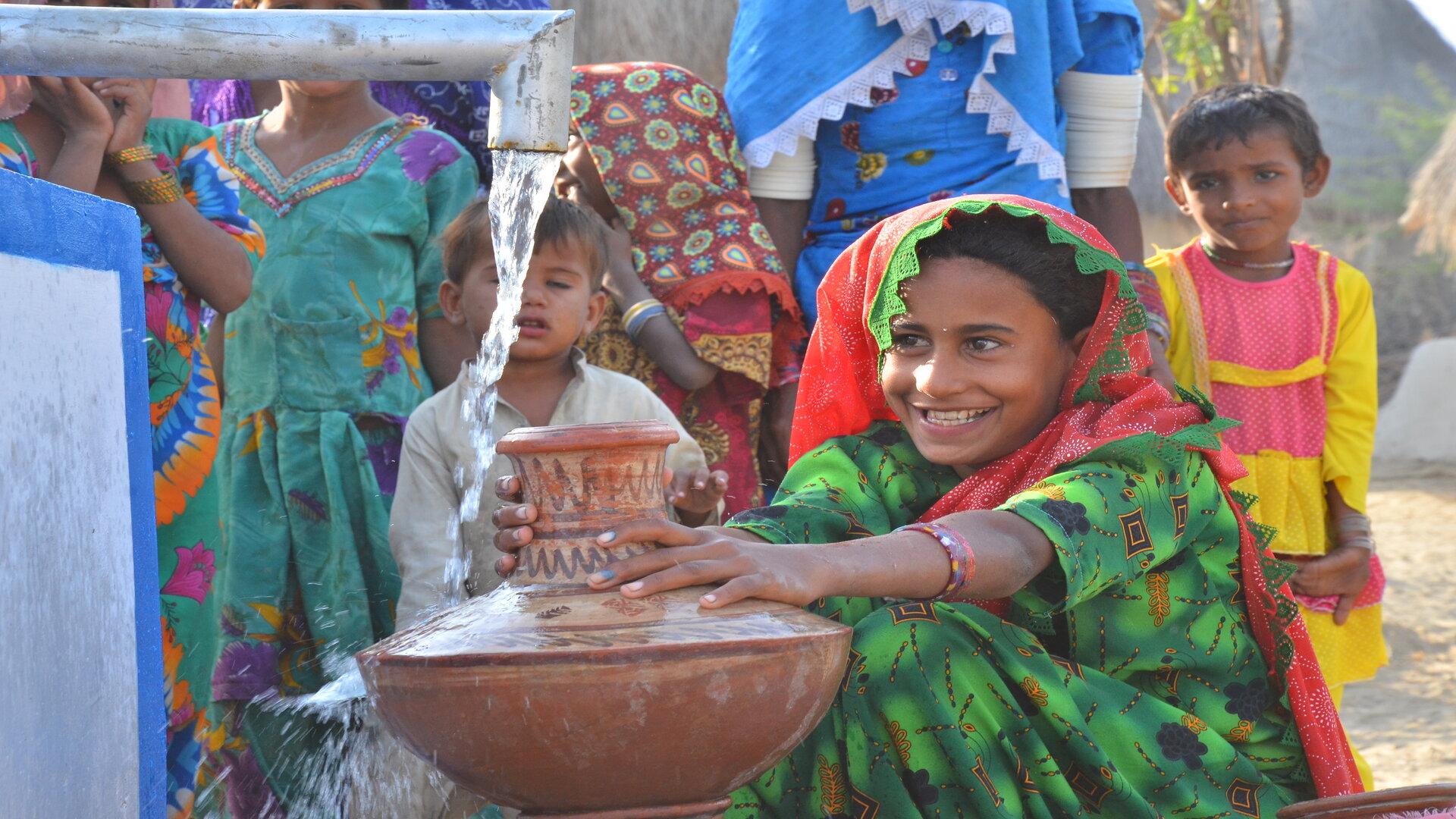 Electric Water Well
We build electric water wells mainly in Pakistan, benefiting entire communities. We focus on building electric water wells inside schools, hospitals and mosques where we can provide clean and fresh drinking water to hundreds of people every single day.

In schools, electric water wells help us provide water to students and promote good hygiene and sanitation. Approximately 150 students in a school benefit from clean and fresh drinking water each day. In hospitals, over 500 people have access to fresh water each day, creating a level of ease during their visits.

We also build electric water wells inside mosques, benefiting over 600 people each day. In mosques, water is used for drinking and ablution. We can also build an additional dedicated ablution space for an additional £600 donation.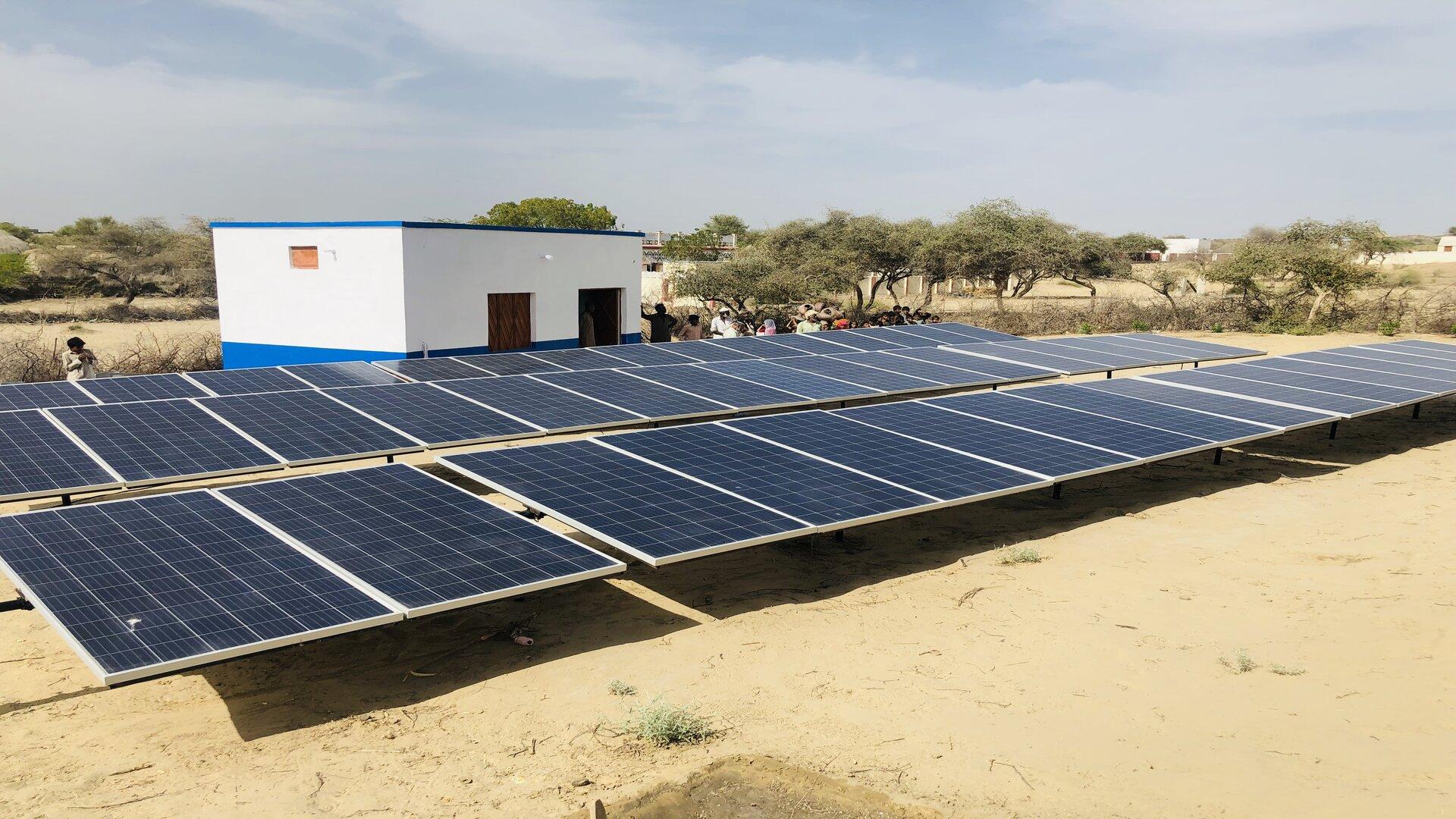 Solar Water Wells
For each well donation, Al Mustafa Welfare Trust works tirelessly around the World to provide people with access to clean water and sanitation. We assess the need for water on an individual basis, we tailor our solutions to specific problems.
In many parts of the world, normal water wells cannot be installed, as clean water is too far below the ground, sometimes as deep as 3000 ft. In these situations, normal wells will only collect dirty, contaminated water. When this happens, in places like Pakistan, Somalia, Kenya, Malawi, and Gambia, Al Mustafa Welfare Trust installs Solar Water Wells to help provide an environmentally friendly water resource for communities that utilises renewable energy, through sunlight.
Each solar water well supports between 400 and 600 people every single day. The electric motor runs for 2 hours, which allows plenty of time for water to be collected through the solar panels.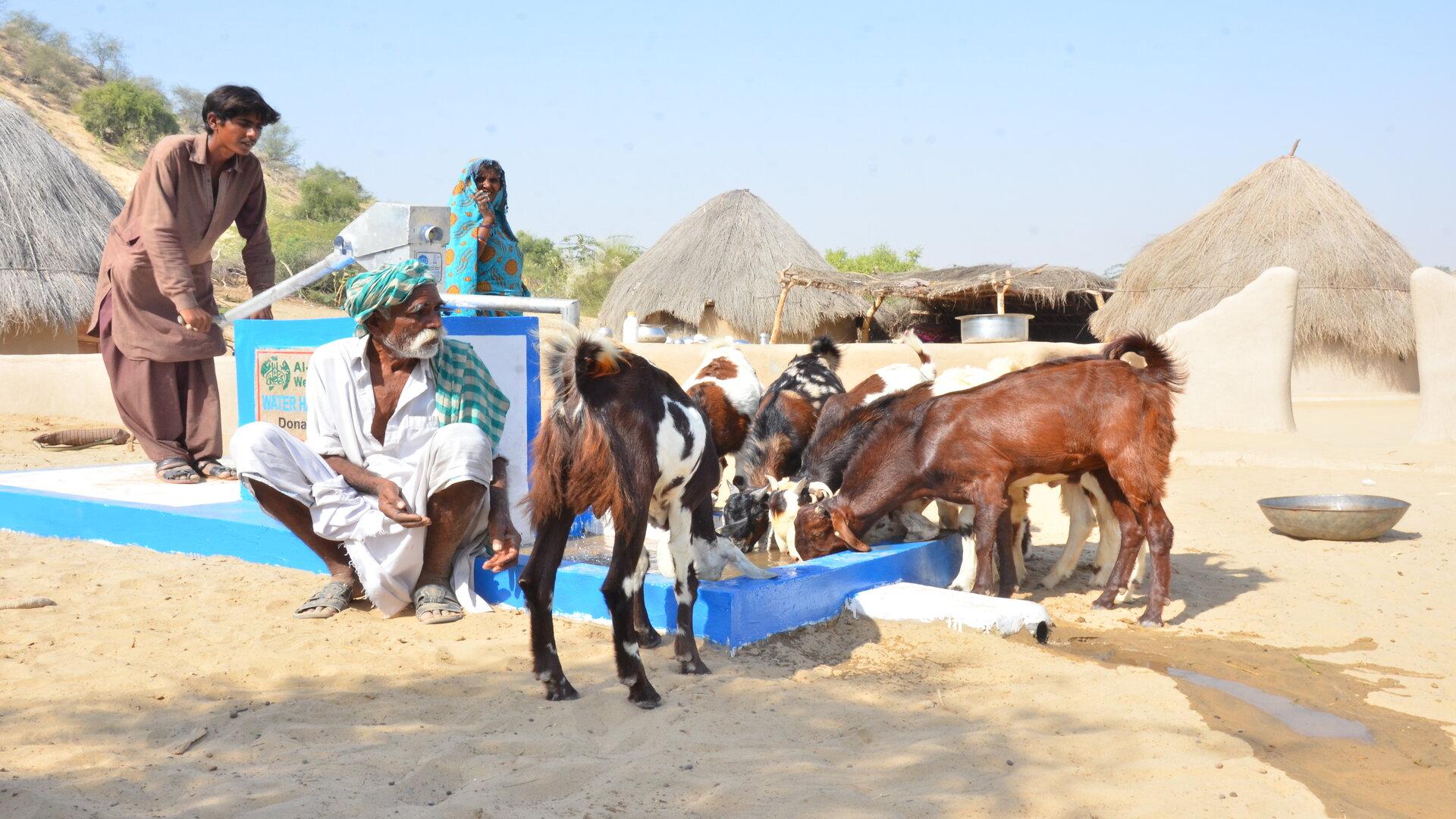 Large Water Wells – Agricultural water well
In some locations, water scarcity is rife, and water needs to be extracted from deep below the earth surface. With large water wells, we dig up to 300 feet into the ground and provide water to an entire village of up to 2,000 people. Water is used for drinking, washing, cooking and irrigation of land.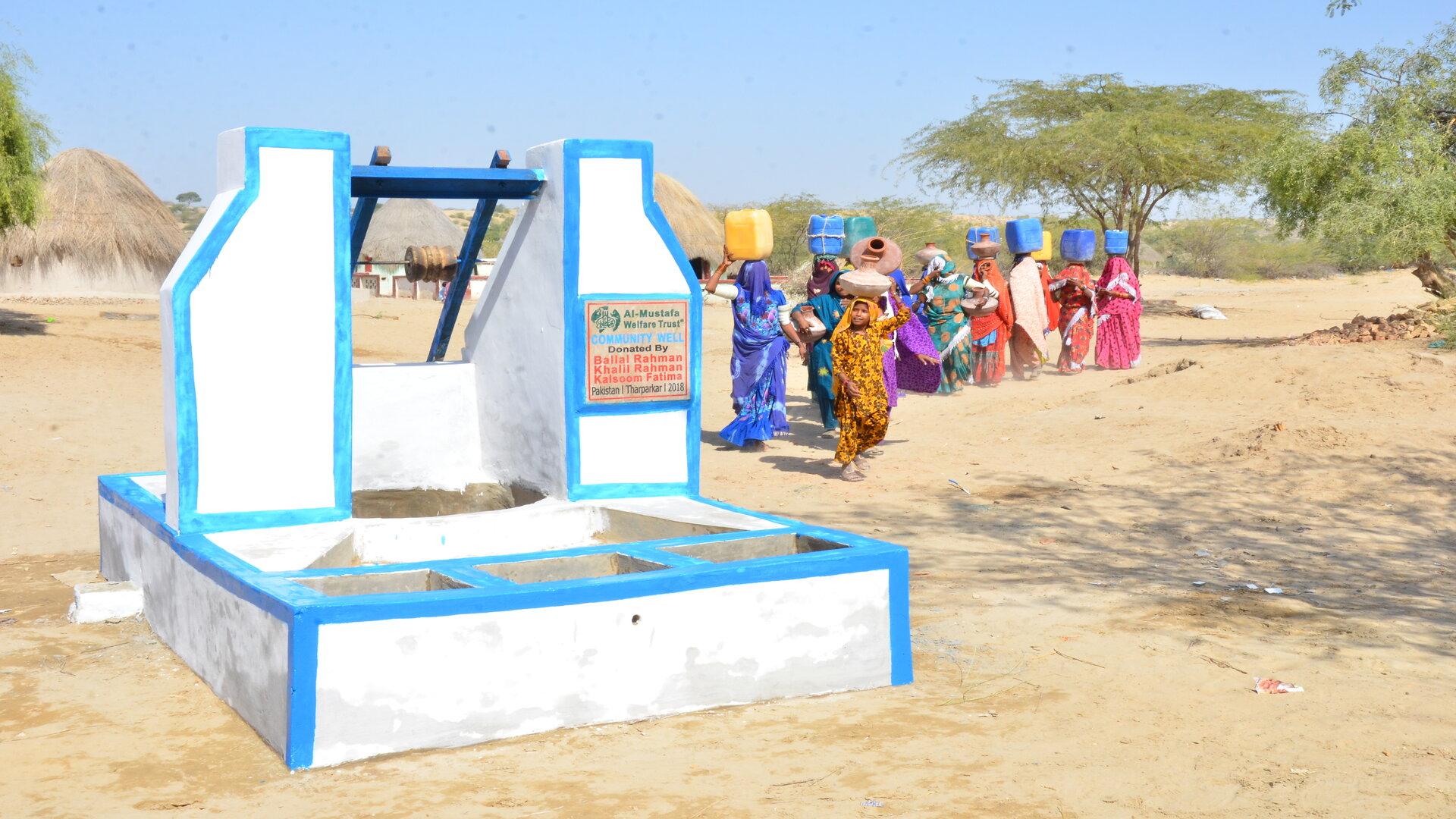 Community Water Wells
In Tharparkar in the district of Sindh in Pakistan, we construct community water wells. Tharparkar has been facing drought for several years, and women and children often have to walk 5 or 6 miles each day to collect water. As people can often carry only 2 or 3 gallons at a time, they often needed to fetch water multiple times a day.

Our community water wells in Tharparkar support up to 200 families at a time, and have a drastic impact on families, especially women who no longer spend hours each day walking to collect water. When building the community well, we conduct a TDS (total dissolved solids) check to identify the sweetness level of the water. This ensures sweet drinkable water will be available.
Al Mustafa Welfare Water Charity
To date, we have provided over 8 million vulnerable people with access to safe, clean water, Alhamdulillah! With the support of our generous donors and their water well donations, we have been able to provide safe drinking water to some of the world's poorest communities and change their lives for the better. While we know we have been able to do some fantastic work masha'Allah, there is still so much to do. Many people are still in urgent need of support, and together we can help them.
Water is one of the most basic necessities of human life, but unfortunately, millions of people are trapped in a cycle of poverty and disease due to not having access to clean drinking water.