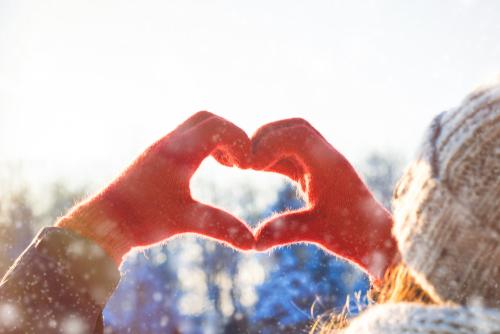 With winter just around the corner, many of us find ourselves concerned with ensuring we are ready for the impending colder weather: turning the heating on, buying new coats, gloves, scarves and hats and considering heart-warming meals for our evening meal. For many people, the upcoming winter poses a much more real threat of starvation and freezing cold weather with little to no protection from the elements. For many refugees, this is not just imagined, this is reality.
This winter, we want to work with you to deliver charity work that matters, through this winter and beyond. Charity in Islam is vitally important, so let us work together for a brighter future.
Why Your Help Matters this Winter
With the help of your generous donations, we are able to provide emergency relief to those desperately in need as they face another harsh winter out in the cold. In countries such as Lebanon and Syria, winter weather can feel even crueller thanks to the high altitude, cold winds and snow. The vast majority of refugees are sadly more vulnerable as women and children - without our assistance, many will suffer immensely when the colder weather hits.
We work ceaselessly to provide essential winter packs, including food parcels, fuel, gas heaters, blankets, pillows, winter boots and clothing. With these basic necessities, we can give many more refugees a fighting chance at seeing this winter through.
Give Sadaqah with Ongoing Aid
Although a lot of the work we do is beneficial all year round, it could not be more vital than at this time of year. Many of the campaigns we run here at Al Mustafa Welfare Trust are forms of ongoing charity or Sadaqah Jariyah for many of our donors. This form of sadaqah means that all donations or time given are not just beneficial for the recipients, they also offer great reward for the donors. When they sponsor an orphan or Hafiz, or donate towards our Eye Camps, for instance, the reward is given to both parties every single time a child attends Hafiz school to learn the teachings, and for every person who benefits from treatment at one of our many Eye Camps for cataract surgery.
Eye Camp
One of our major ongoing missions is the Global Vision 100K Campaign – the goal was to perform 100,000 cataract surgeries across 8 countries including Pakistan, Burma, Kenya and Palestine.
In these parts of the world, when people find themselves with sight issues, without the help and assistance they need, they are much more likely to find themselves losing their sight altogether. This is especially prevalent in poorer communities. These people are heavily dependant on their loved ones, putting additional strain on limited resources and working capabilities of the family unit.
Sadly, there are many people within these communities that end up with completely avoidable eye related ailments such as cataracts and glaucoma, as well as age-related issues, that can and do lead to blindness. All of this is easily resolved in the western world, but with your help, we hope to rectify as many individual's sight issues as we possibly can.
You can find out more about our Eye Camps and Cataract Surgeries here.
Orphan Sponsorship
While there are both boy and girl orphans that need our help, there are many more girls that get left behind and will continue to do so without support. There are 65 million girls around the world that are out of the school and education system, and many of these are in this position through no fault of their own. Here at Al Mustafa Welfare Trust, we believe that every girl deserves an equal chance to better themselves through education, which is why we have launched our Orphan Sponsorship campaign.
We have a range of options for donors to help, which can help provide vital food, education and healthcare for a month, six months or a year. This help this sponsorship provides is immeasurable to the sponsee, giving them a chance to create a future they want regardless of the unfortunate circumstances they find themselves in.
Some of the horrors these children face on a daily basis are simply unimaginable for an adult to comprehend, let alone someone so young. By giving these orphans access to health care and education, they not only receive a wonderful lifeline, but also the support they need at a crucial time in their lives.
Transform a life when you sponsor an orphan with us today.
Sponsor a Hafiz
As well as the vast amount of children that are deprived of basic education needs, there are many more that miss out on vital Islamic teachings because of their circumstances. Without this crucial education, it can be difficult for youngsters to break the cycle of poverty and find betterment.
As education and faith are so important, we also run our Hafiz Sponsorship campaign, allowing donors to sponsor a child through their Qur'anic education.
What is a Hafiz? A Hafiz student studies the Qur'an in depth, memorising the scripture and deepening their understanding of the Islamic faith. The entire course takes a number of years of study, and the younger a student begins their Hafiz journey, the better.
We believe that this education about faith is vital to the empowerment and development of those from disadvantaged backgrounds and poorer communities, and we want to help. Our sponsorship programme allows donors to assist with food, accommodation and healthcare costs as well as the all-important education and teachings required to become a Hafiz.
We Need Your Support
While these campaigns are designed to help those in need all year round, it is during the winter months that it really hits home just how hard life is without basic necessities such as food, water, healthcare and the education required to remove yourself from a situation you didn't ask for.
With your help, we can reach our goals and help reduce the amount of suffering from innocent people around the world in the coldest months of the year and beyond. The rewards for charity in Islam are endless; the more you can help us and the beneficiaries of our campaigns, the brighter the reward for all involved.
Whether you want to donate your old clothes or give sadaqah in the form of monetary donations, all your help is appreciated and warmly received.
For more information about giving sadaqah, or donating to any of these causes, please do not hesitate to contact us today.