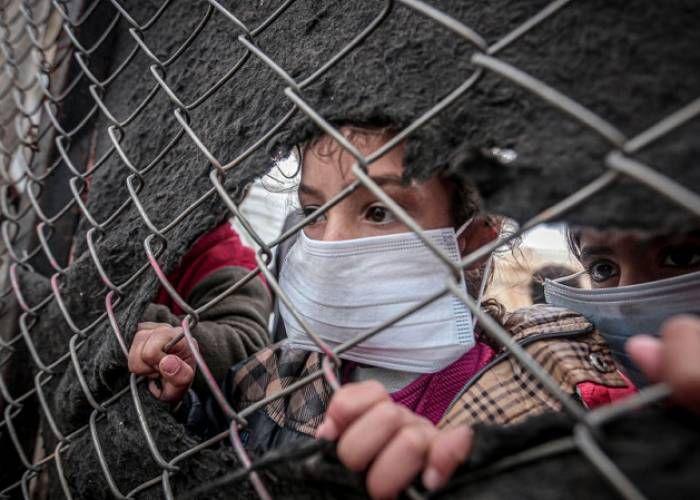 Our thoughts on 2020
Alhamdulillah, we have reached the end of another calendar year. The year 2020 was a year like no other full of new challenges, suffering, loss, heartbreak and illness. The Coronavirus pandemic has affected millions around the world, causing over a million deaths, mass lockdowns, unemployment, the closure of schools and immense pressure on healthcare services globally. The most vulnerable in our societies have been more vulnerable than ever. However, in 2020 you also showed us how much you care. You trusted Al Mustafa Welfare with your donations time and time again, and for us, this is your amanah – a promise and a trust we are always going to fulfil.

Together we helped some of the most vulnerable communities around the world, who were left even more vulnerable this year. We provided, food, water, eyecare, orphan support, education, healthcare, livelihood opportunities and emergency relief. When disaster struck, thanks to your support, we were there lending a hand and saving lives. Alhamdulillah.

We are so grateful for your continued support, despite the challenges we have all faced this year. The Coronavirus pandemic has put so much pressure on all of us around the world and we know many of you were dealing with loss of income, jobs and loved ones.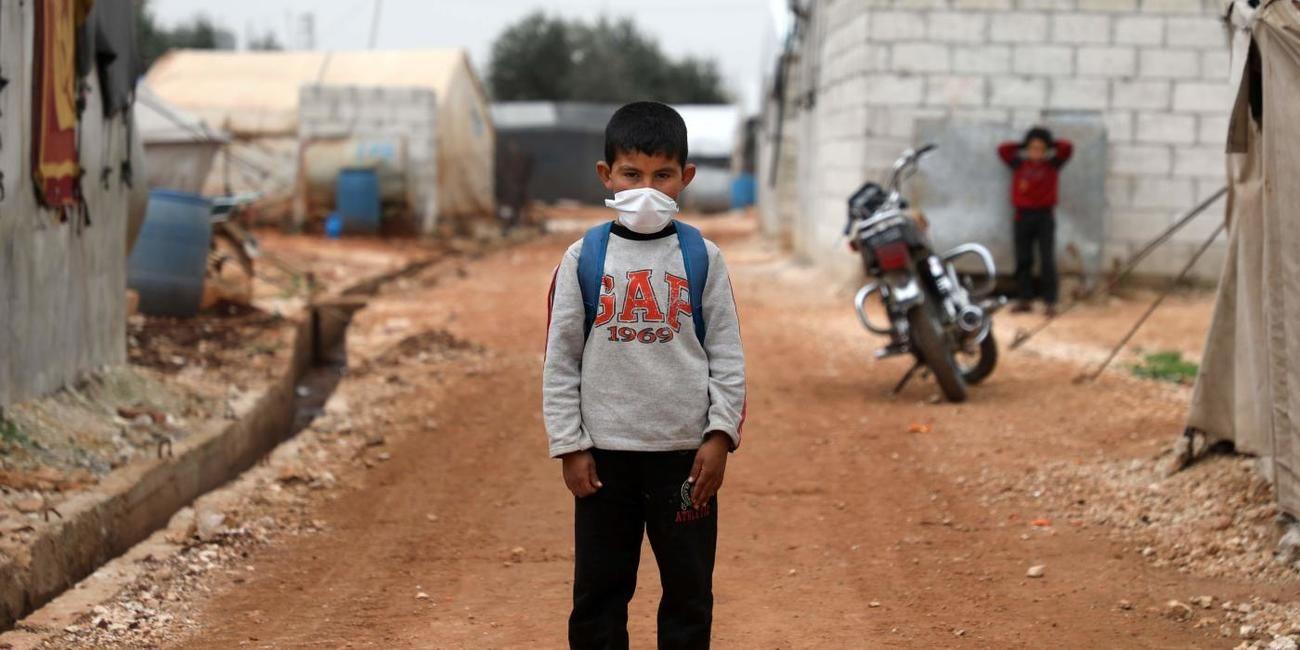 Spreading cheer during the Pandemic
When the Coronavirus pandemic swept the world, those living in poverty and vulnerable were at even greater risk. In places like Pakistan, Bangladesh and India, lockdown had a catastrophic impact on daily wage labourers. Daily wage labourers such as builders, cleaners, street sweepers and street hawkers were unable to work, and without contracts and state support, millions were unable to feed their families. Food is vital at any time, but especially so during a pandemic when food helps families stay healthy and strong.
The Coronavirus pandemic also posed major risks for those living in refugee camps in Palestine, Syria, Yemen, Myanmar and the Rohingya in Bangladesh. Living conditions in these camps were already dire, where families barely had enough to survive. In refugee camps, without space to social distance, without clean water or hygiene camps, the virus could ravage entire communities. Yemen, a country that has been facing the worst famine since the last 100 years and is on the brink of starvation, could have been wiped off the map this year. Without a health infrastructure and enough food for eat, malnutrition has been rampant and hundreds of children are dying each day.

Al Mustafa Welfare Trust launched a Coronavirus Emergency appeal, where you gave generously and consistently to help the most vulnerable during the pandemic. Thanks to your support, we distributed vital food packs, hygiene packs, water and medical aid to thousands of people.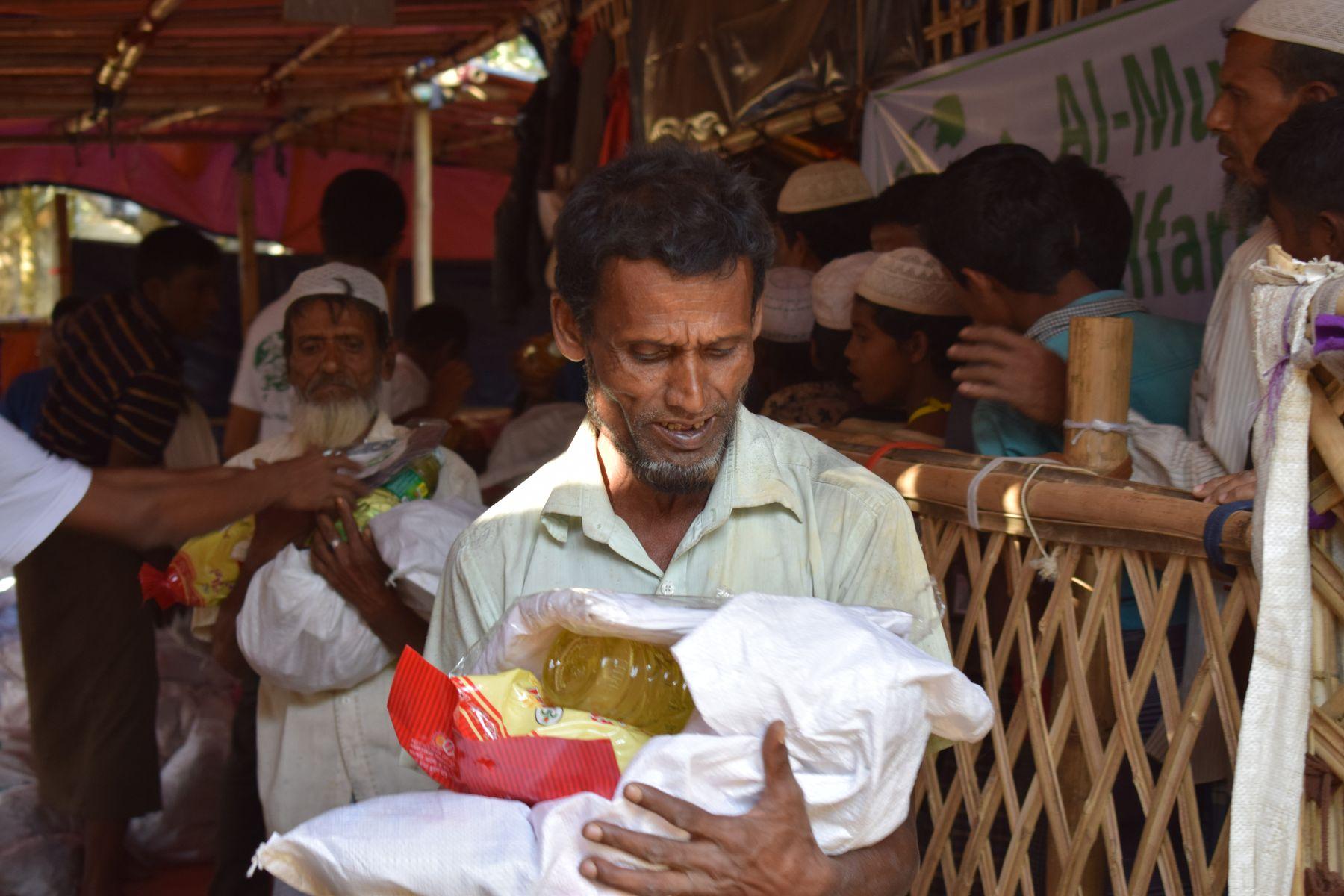 Putting our Neighbours First
While millions around the world have suffered like never before, many in the UK have been facing immense difficulty too. Lockdowns have caused the closure of businesses and schools resulting in unemployment and greater pressure to provide for families.
While we may assume the UK is a developed and wealthy country, unfortunately the reality is far from this. 8.4 million people in the UK cannot afford to eat. 4.7 million of these people live in severely food insecure homes, which means meals are often skipped or reduced and food intake and quality varies day to day.
30% of all children live in poverty. The Food Foundation estimates 1.97 million people within the UK may be undernourished, while other sources estimate this figure to be as high at 3 million.
In the UK, we launched our Neighbours First project, which is a community-based initiative whereby we seek to distribute emergency food parcels and support families living in poverty and the homeless. We seek to raise awareness and tackle issues of hunger and food scarcity in the UK, with a focus on addressing childhood hunger and malnutrition.
Thanks to your support, we provided vital food parcels and gifts to hundreds of vulnerable families in the UK. We have also provided food to hospitals for healthcare workers who have worked tirelessly, putting their lives at risk. Their commitment has been heroic.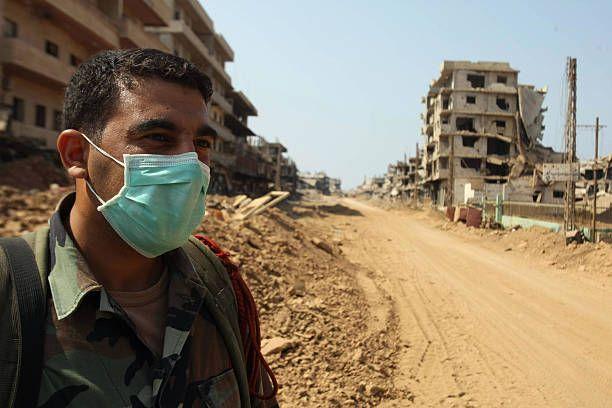 Spreading hope in 2021
So many of you trusted Al Mustafa Welfare Trust with your Zakat, Sadaqah and Lillah. We delivered with excellence and integrity, and we make duaa that Allah accepts your giving and blesses you manifold. May He reward you for your compassion and may your charity stand in the way of calamity and suffering for you and your loved ones. This year, and every year, you have been true heroes.
In 2021, our work does not stop. There are still countless people in need without food in their stomachs, roofs over their heads, clean water to drink, and without access to healthcare, education and support. There is so much to do both at home and abroad, and we can't do it without you.

Support Al Mustafa Welfare Trust today so that we can reach even more people in need, insha'Allah.