12-year-old Khalil has two brothers and two sisters. The young Syrian family of seven were forced to flee their home and town, alongside hundreds and thousands of others, fearing for their lives. These vulnerable people have been left with no other option than to seek refuge in camps established on the border between Syria and Turkey.
Many of us are familiar with the significant role of lands like Palestine and Syria in Islamic history, and the standing they hold in the eyes of the Prophet (SAW). However, the humanitarian crisis in Syria remains one of the worst in the world, and the situation has only deteriorated further in the last year.
During the latest outbreak of violence, many innocent civilians have travelled for days, bringing horrific tales of conflict with them. Traumatised children and families are arriving at overcrowded temporary refugee camps every day. Many are ill, exhausted, and in urgent need of food, water, and medical supplies.
"I was in school when air strike hit our town. With a big bang our school building was smashed to the ground by leaving majority of our friends and teachers martyred and dozens injured. I was badly injured and soon got unconscious. Our school, houses and belongings were burnt to the ground by horrific air strike."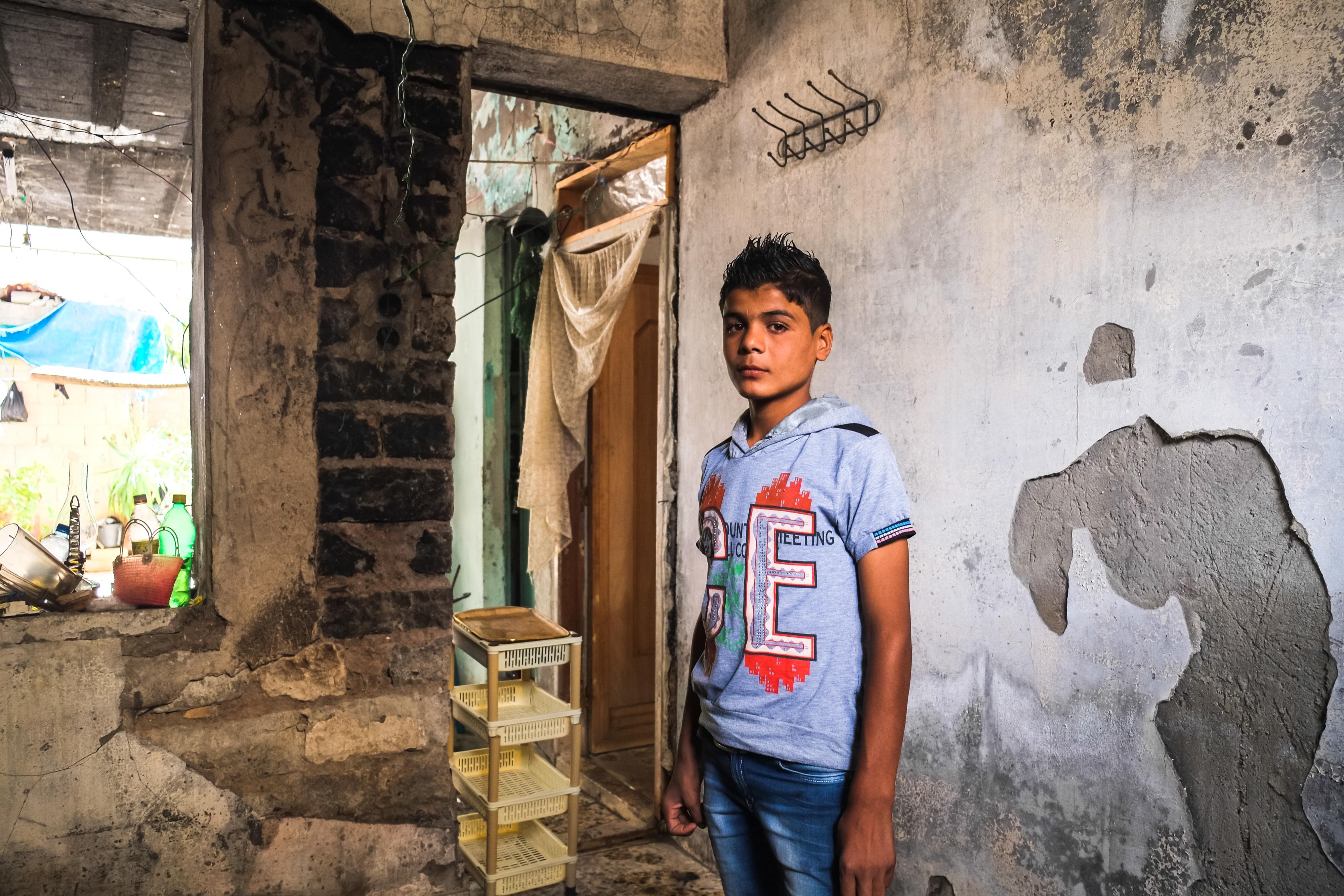 Al Mustafa Welfare Trust is working to alleviate the suffering of vulnerable people by providing humanitarian relief to those affected by natural disasters, war and conflict. Many young people - full of potential, aspiration and promise - are missing out because of factors they have no part in, like regional conflict which is out of their control.
"I was treated in medical camp by AMWT, where I was brought unconscious and badly injured by my hopeless parents in a very destitute situation. Thanks to AMWT where my family received treatment, food and hope."
Every child deserves a content, carefree childhood and the chance to forge a better future. Your support provides access to education, the protection of shelter, the sustenance of nutritious food and the hope for a better future.