Inzali is a seven-year-old girl. She explains her situation in her own words:
"Out of the five in my family, my father and one of my brothers died 2 years ago. Me, my mother and elder brother used to live in upper Myanmar. Since my father died, my mother worked as a seller to support the family. However, her earnings were not enough, so we had to move to my Uncle's house when I was in second grade.
While busy in struggling to meetup our needs, we were unaware that another crisis is waiting just around the corner. Due to the most recent outbreak of conflict in Myanmar, we had to flee our homes and communities for survival."
The Rohingya are one of the most persecuted groups of people in the world today. Many have been left with no choice but to flee their homes and communities for survival, desperately seeking refuge in neighbouring countries. The majority of these vulnerable people have nothing – their homes have been destroyed, families split up, and their only remaining possessions are the clothes on their backs.
Inzali continued. "While running for life, I lost my brother and mother along with other people on the way to rescue ourselves. I cried hysterically and tried to run. We foraged for what we could in the jungle. We ate banana palms and drank rainwater from the leaves."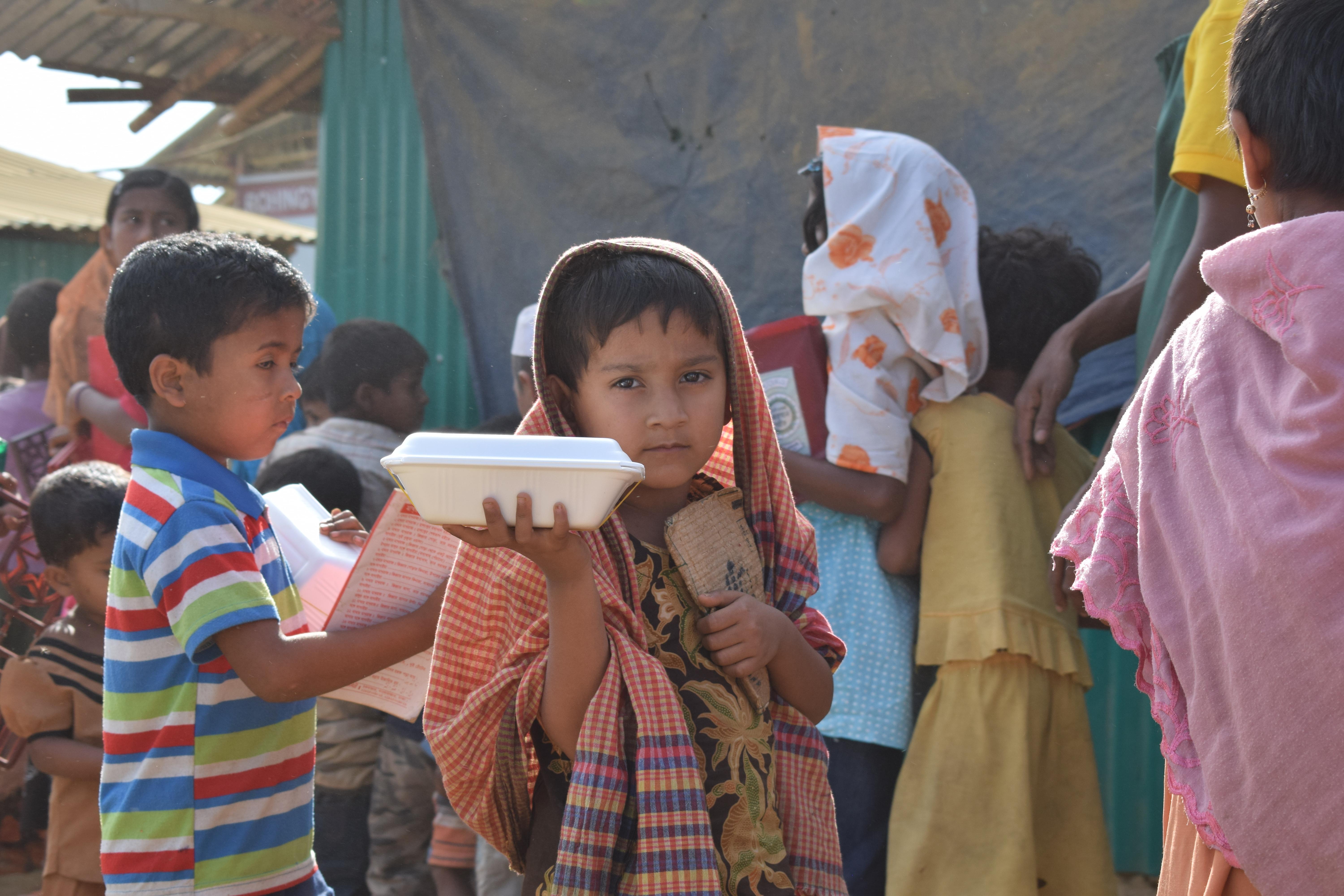 In agony, Inzali eventually reached the Rohingya refugee camp in Bangladesh after walking barefoot for nine days. When she arrived, this vulnerable little girl was weak, dehydrated, and barely able to walk.
Now, she is settling down in a makeshift camp organised by Al Mustafa Welfare Trust in Cox's Bazar. The camp runs a clinic offering comprehensive basic and emergency healthcare, and AMWT has also provided Inzali with food and basic necessities.
"There are times when I feel full of sorrow and cry thinking of what I had experienced in the past."